Men who always take on various outdoor adventures love tactical pants. They are the perfect outdoor companion thanks to their highly functional design, many pockets, and durable materials. These pants are bound to outlast the rest of your wardrobe as they are designed with rough terrains in mind — you don't have to worry about easily damaging them.
If you've never owned a pair of tactical pants before, here's what you need to know: just like their name suggests, they provide everything somebody from the army would need, but you don't have to be a soldier to enjoy its many benefits. Thanks to their high durability and clever design, tactical pants quickly become a logical choice when you want to go hiking or camping. They usually provide a lot of storage for your essentials, so you don't have to rely only on your backpack.
Thanks to their increased popularity even among casual users, the number of available tactical pants has increased significantly. While this is a good thing from a variety standpoint, it can also be difficult to find the right pair for you. Depending on your budget and needs, the ideal tactical pant might be different for you. However, if you are just getting familiar with the world of tactical pants, the GoRuck Challenge Pants might be the perfect start.
A Lightweight and Stylish Tactical Pant from GoRuck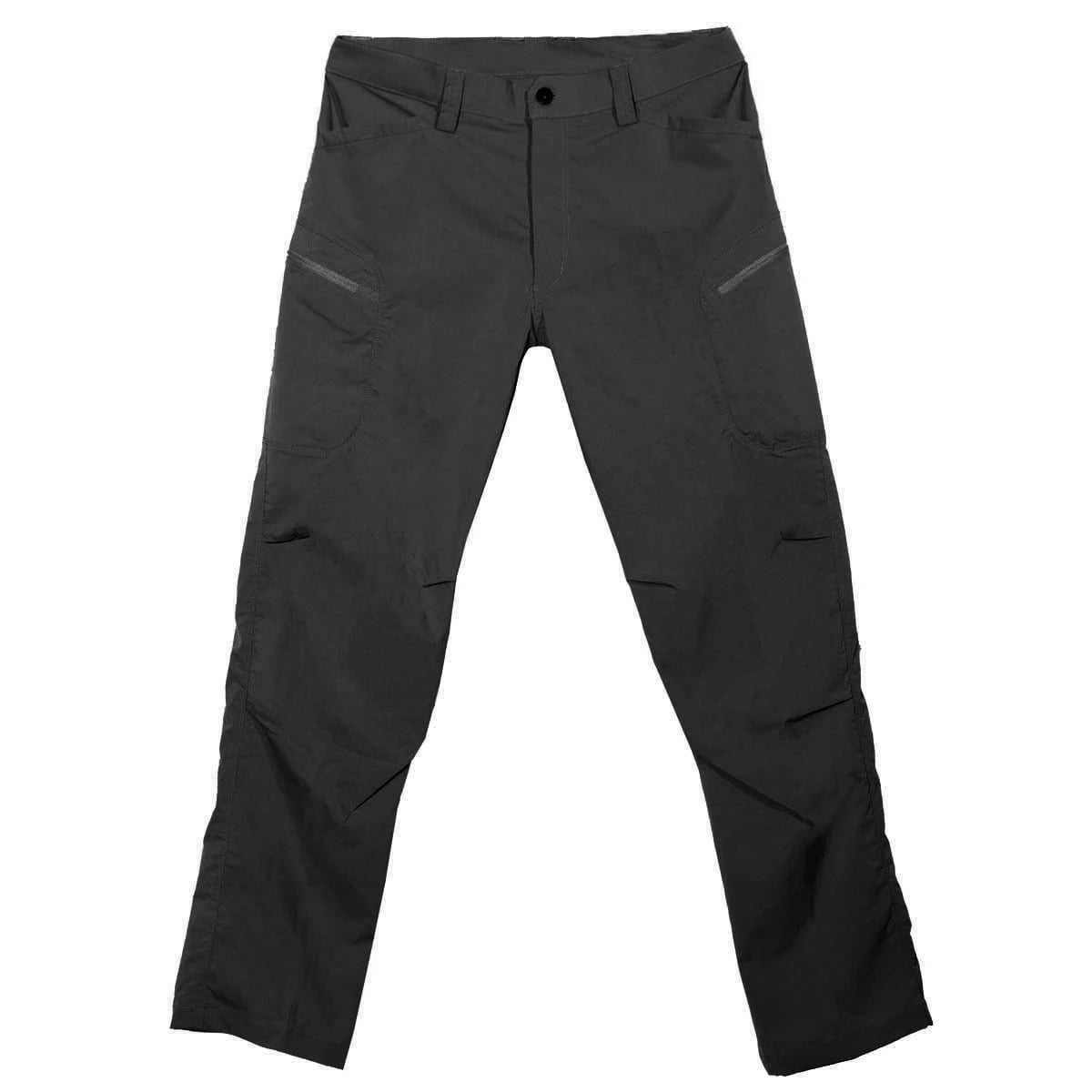 GoRuck is no stranger to tactical gear and outdoor-ready apparel. They have more than enough items that will get you ready for your outdoor adventures, but one of their highlights is the Challenge Pants. For 145 dollars you can expand your tactical wardrobe with a pair of pants that feature a two-way stretch, abrasion-resistant, and quick-drying fabric, as well as plenty of cargo pockets so you can easily access all your essential items without having to open your backpack.
The pockets have drain holes on the inside in case you have to get through the water, while the diamond gusset provides extra stretch for occasions when you have to do squats or high steps. The articulated knees help you move more easily, and the curved waistband makes sure that you will always feel comfortable while wearing it.
As you can see, the GoRuck Challenge Pants is all about mobility, however, the modern design ensures that you won't have to sacrifice style either. Available in black, charcoal, and coyote colors, these tactical pants for men definitely won't disappoint.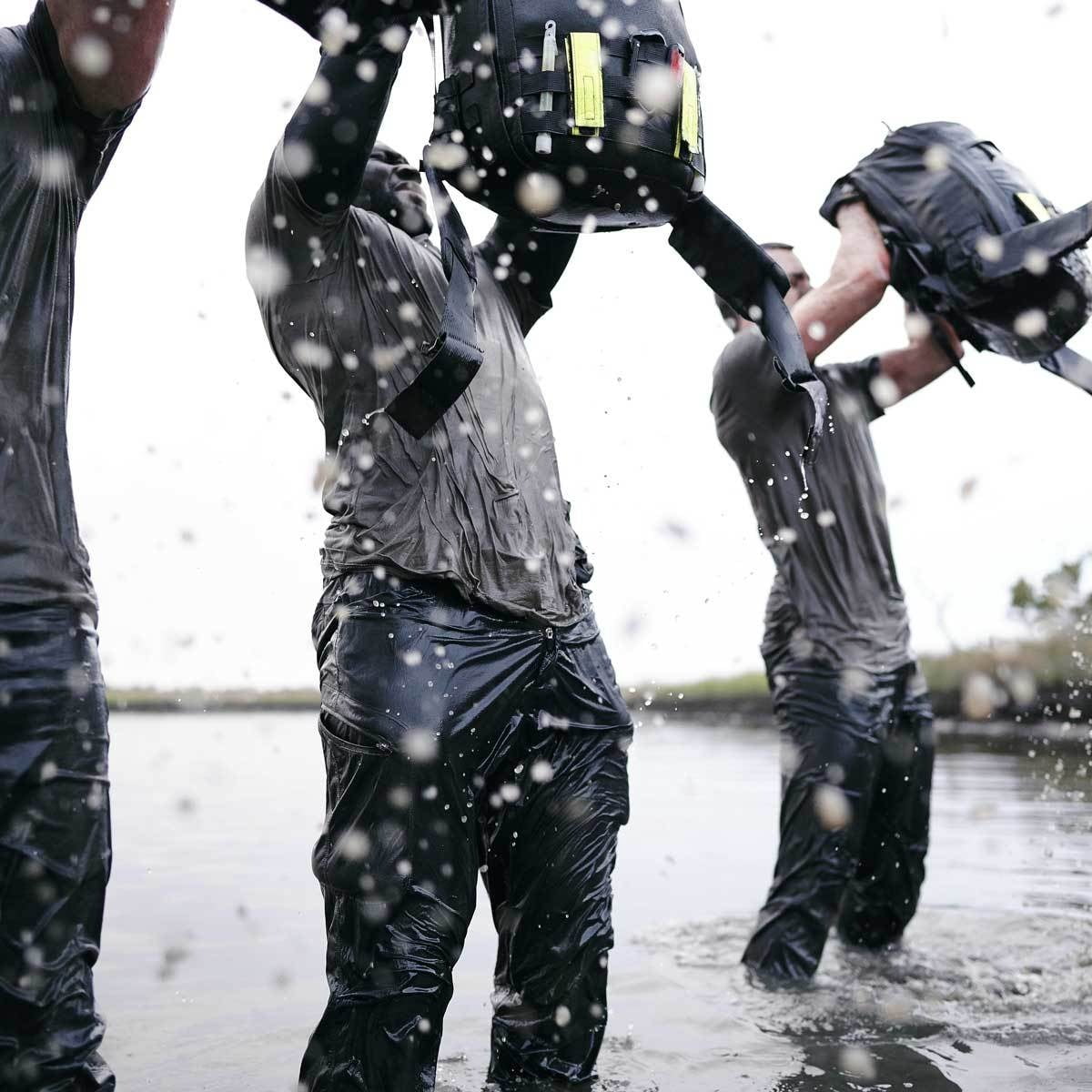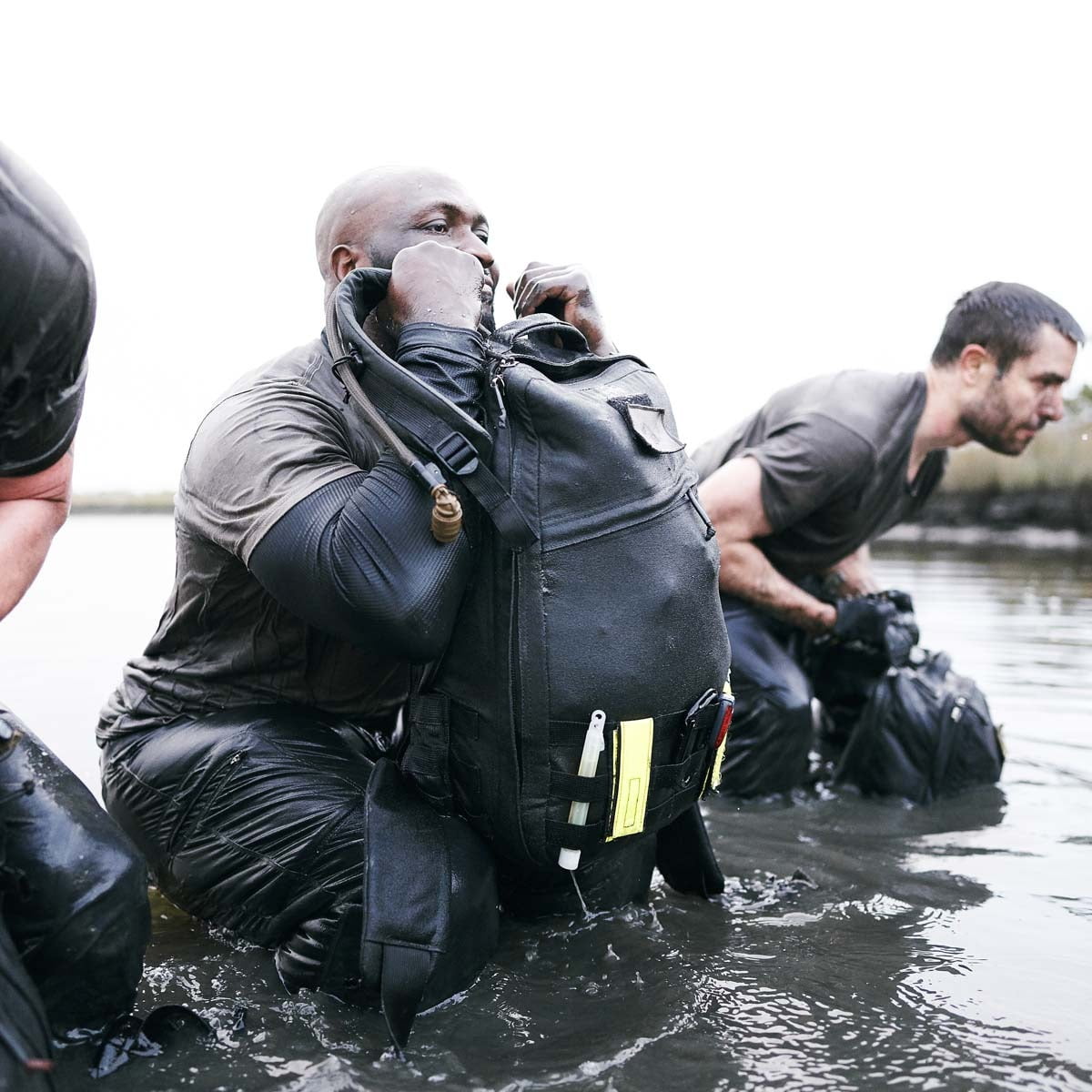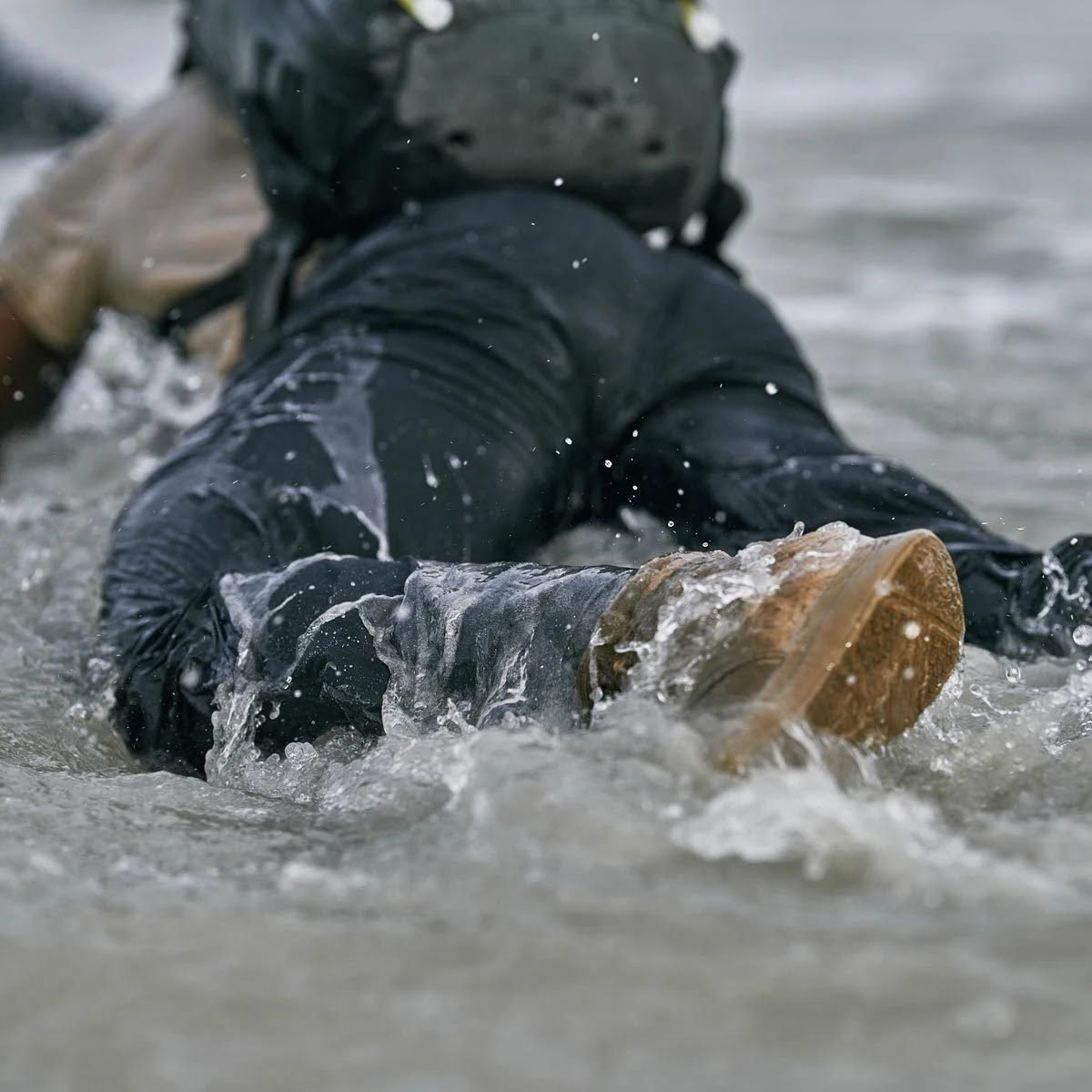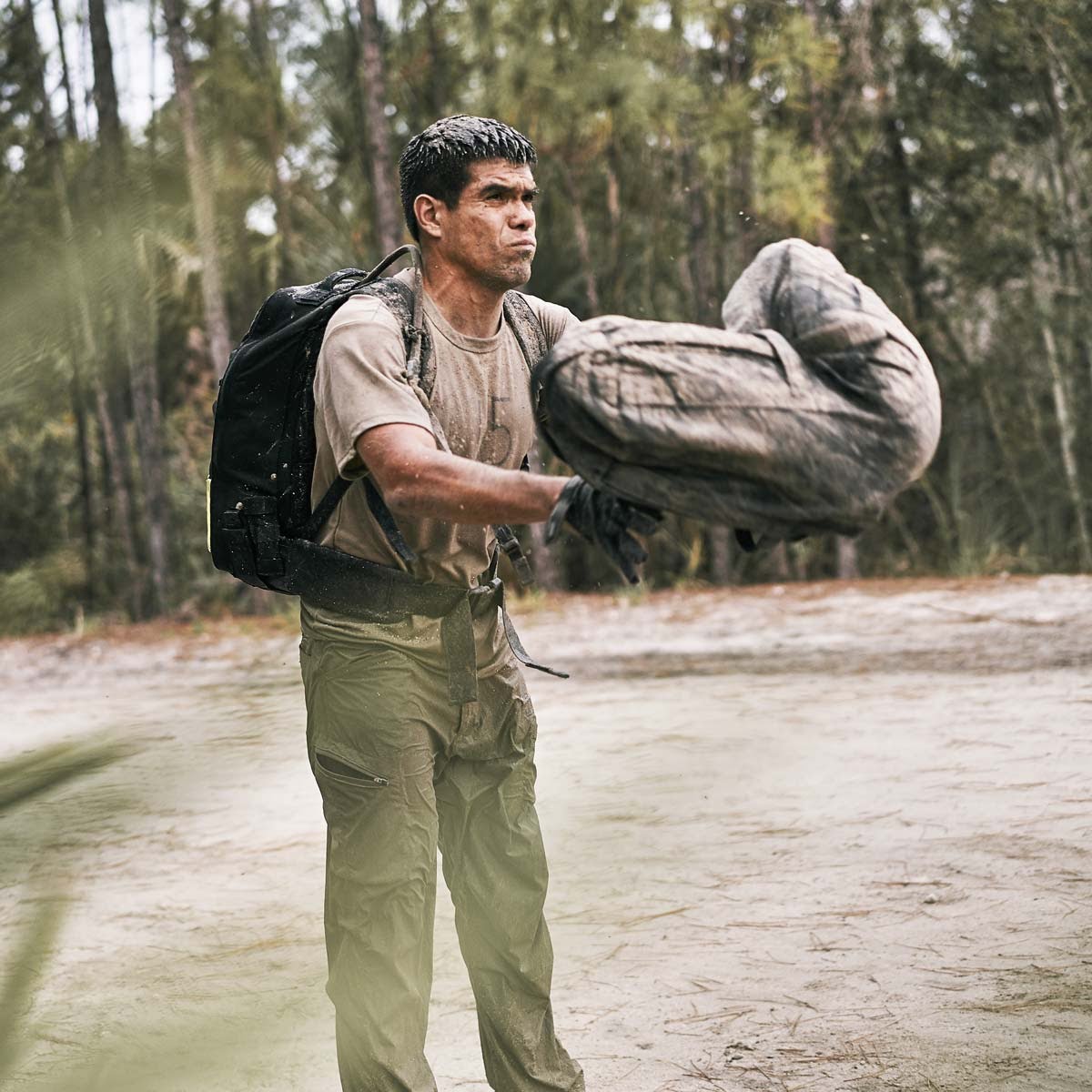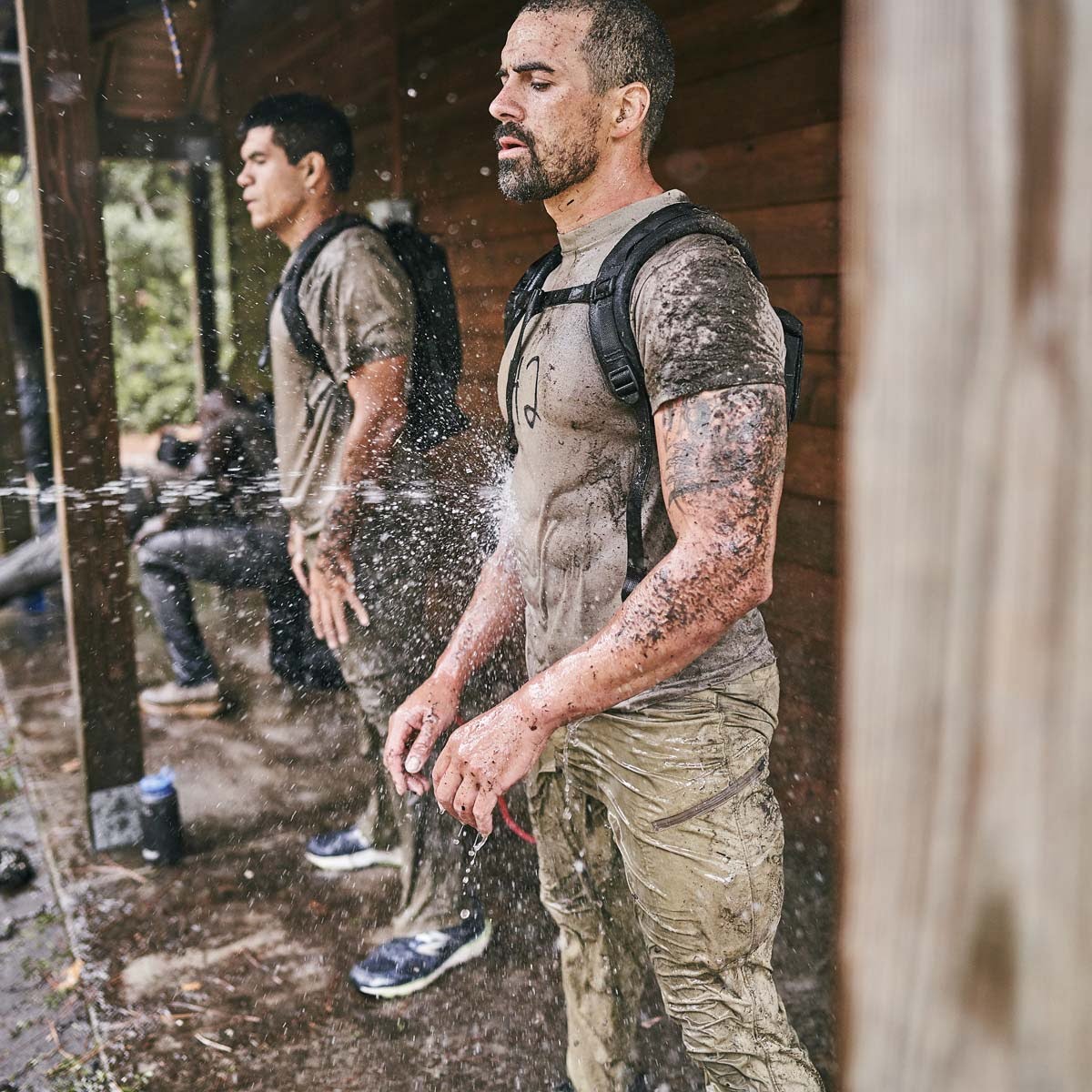 See more: goruck.com
Find the best tactical pants for your style and budget.