Bulky, hard-to-carry wallets are slowly becoming a thing of the past. These days wallets are all about minimalist and functional designs that don't stand out in one's pocket, while still having enough space for all your essentials. Yes, your wallet being slim doesn't mean you can't carry around everything you'd need. Especially these days where wallets don't necessarily need to hold as much cash as before due to the increased usage of credit cards. Many new brands and manufacturers became popular in the last couple of years, offering crazy good options for fans of minimalist wallets. And the best thing? Due to the increased selection, prices have also gone down significantly, giving you more budget-friendly choices to retire your old and bulky wallet.
Keep Your Credit Cards Safe with the Radix One Slim
A common problem with modern wallets is sacrificing style for practicality. Many of them have trouble holding even just a couple of cards, let alone some spare cash or other IDs such as a driver's license. You don't want to give up functionality when it comes to small wallets, but thankfully, you don't have to at all. The Radix One Slim is a perfect choice if you want to replace your old, bulky bifold or trifold wallet. It fits everywhere from your front to your jacket pocket or even your back pocket without it poking out or feeling uncomfortable the whole time.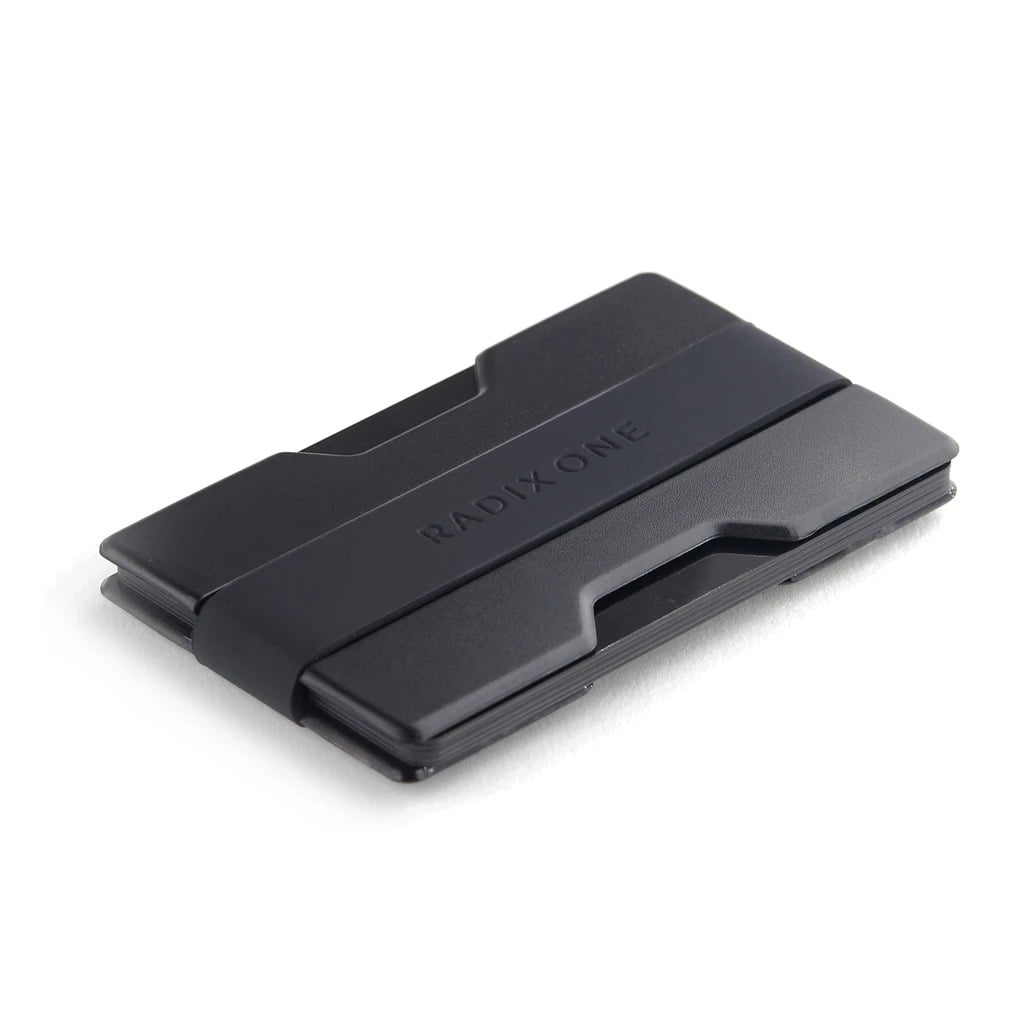 This is a minimalist wallet for men that is primarily designed to hold cards, so if you tend to bring minimal cash and a whole lot of cards with you, this will be an ideal choice. A silicone band engulfs two plates made of polycarbonate: between the two plates you can store your various cards: while you couldn't tell at first glance, the Radix One Slim wallet can easily hold up to ten cards, and this capacity should be more than enough for casual and even professional use such as business trips.
You can also store some amount of cash within the wallet thank to the included money clip. Radix thought about customizing the look of your wallet, and you have a ton of color combinations to choose from. All this comfort and style will not break the bank either: you can purchase the One Slim for only fifteen dollars through their official website.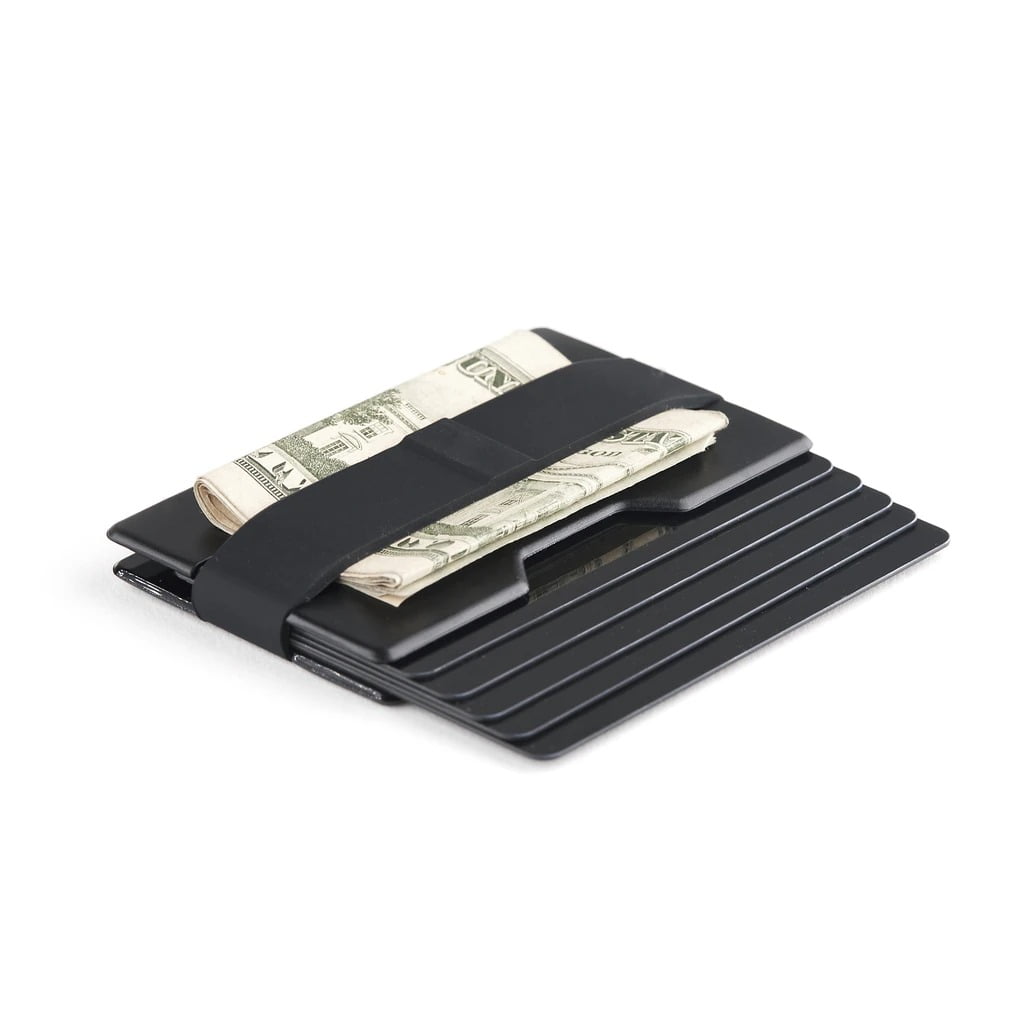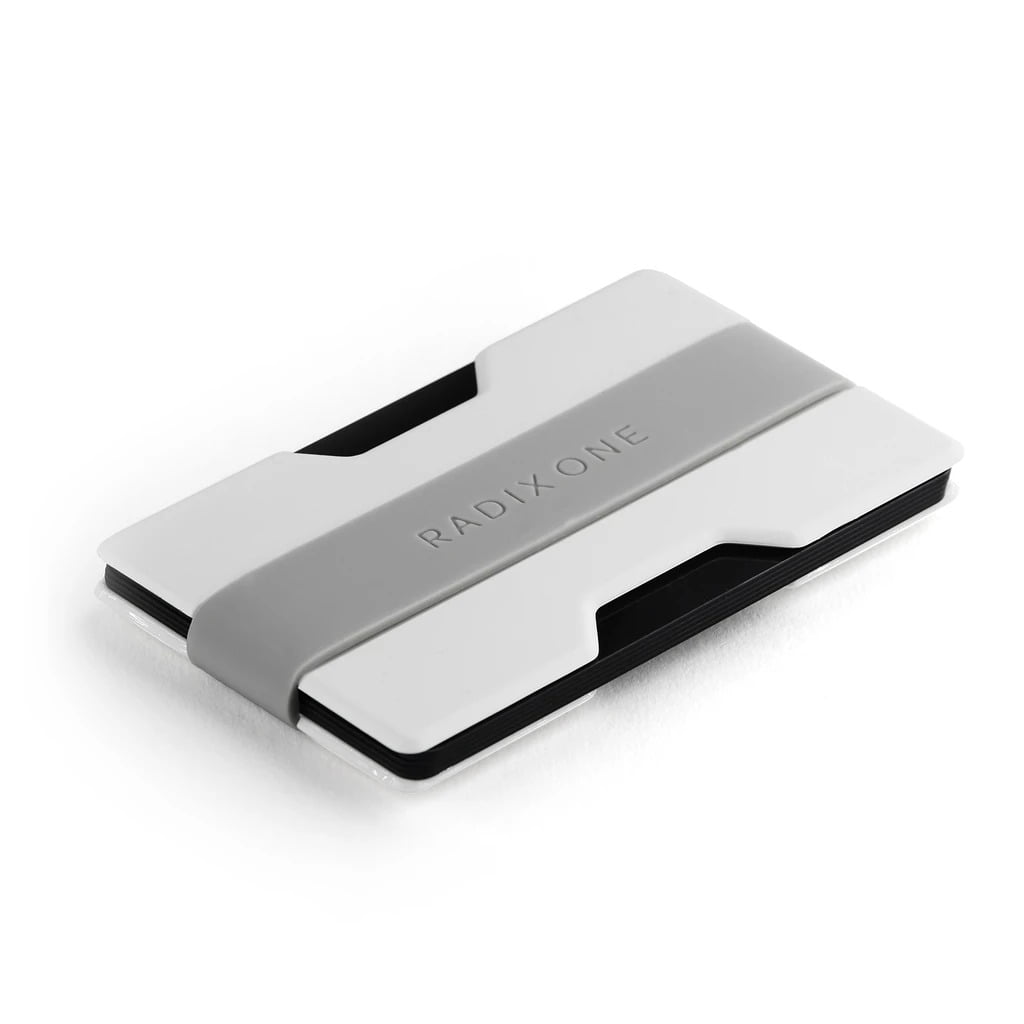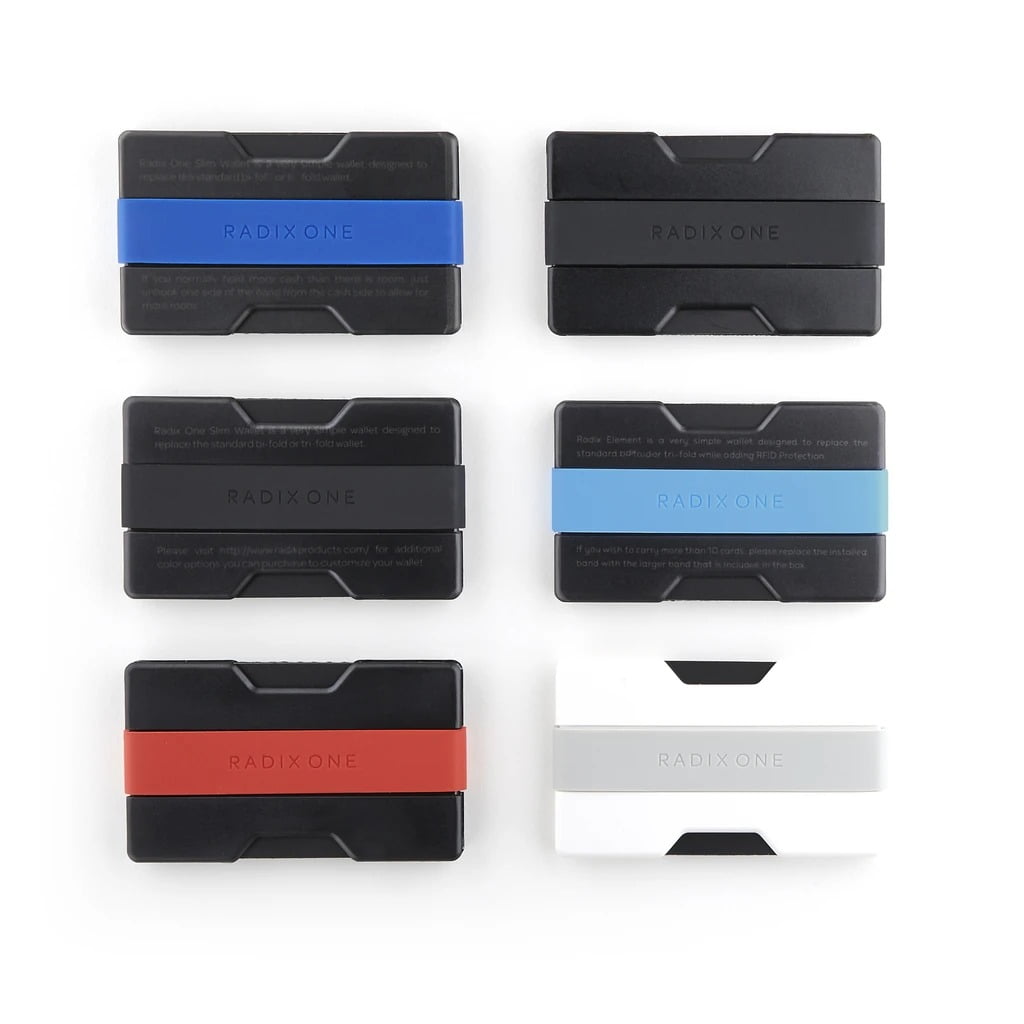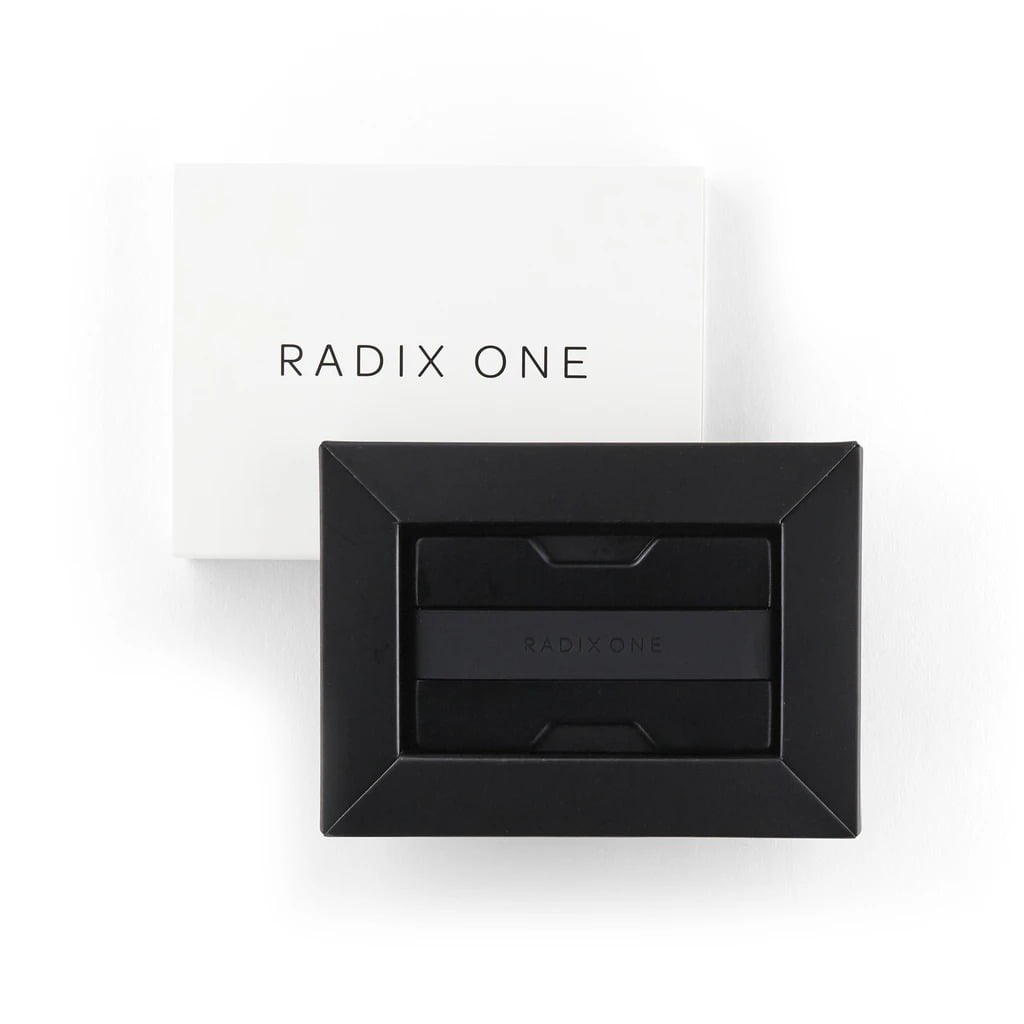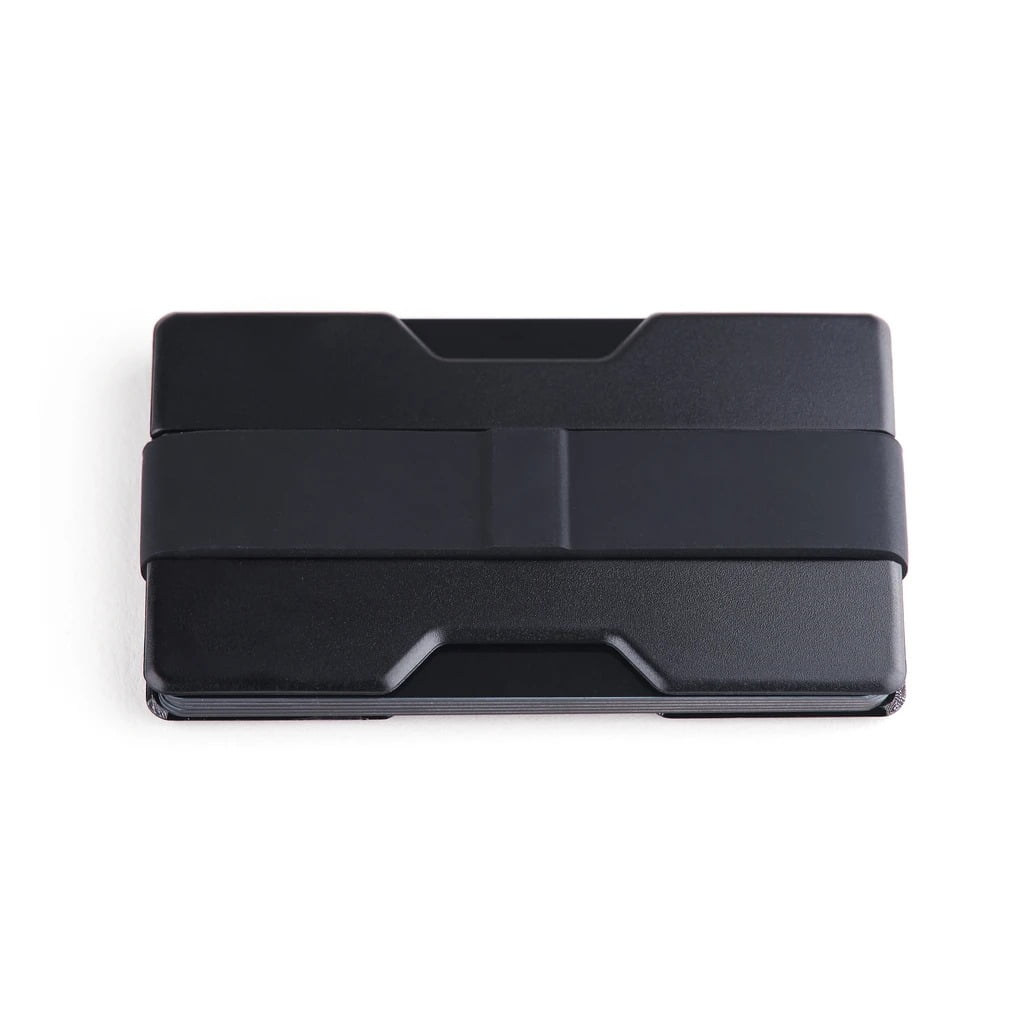 Find out more: radixproducts.com
See our list of the most liked minimalist wallets for cool guys.