Picking the right wallet for your style can be just as important as choosing your suit, especially in professional environments. When it comes to fashion, you can't just focus on one or two aspects, you need to look at the whole picture, and the wallet is undeniably a part of that. There are way more options to choose from compared to 10-15 years ago when people were mostly carrying bulky bi-fold or tri-fold wallets with them. With the popularity of credit cards and the decreased use of cash, wallet manufacturers were provided the opportunity to create wallets that mostly focus on holding all your cards while featuring elegant, minimalist designs.
However, this still leaves you with countless options to choose from, and with the abundance of great minimalist wallets for men, it can be hard to track down the ones that fit your style, need, and personality well. There are so many factors to consider: how many cards do you bring with you on a daily basis? Is storing a significant amount of cash important to you, or do you only use credit cards? What sort of materials do you prefer in your wallet? These are some of the questions you should answer before retiring your old wallet and getting a new one. We did some research for you!
Keep all Your Cards and Cash Safe with the Bellroy Card Sleeve
Fans of functional and stylish wallets have known Bellroy's name for years, and for good reason. They have been designing functional and stylish wallets for a long time, so naturally, this is a brand that many guys consider before getting a new wallet. The Card Sleeve is an ideal choice for those who mostly use cards during their day-to-day lives: it's one of the slimmest wallets in the company's lineup, making it super comfortable to carry along everywhere. People in professional environments tend to adore this wallet as it's great for storing large amounts of business cards. In the main tab of the wallet, you can store your IDs and credit cards, as well as some cash, while the outside pockets are great for quickly accessing some of your items.
You don't have to worry about bulky pockets anymore with the Bellroy Card Sleeve, even when you are bringing more than eight cards with you. The premium leather this wallet uses makes it look great for any occasion, and thanks to the 3-year warranty, you will not have to worry about potential issues either.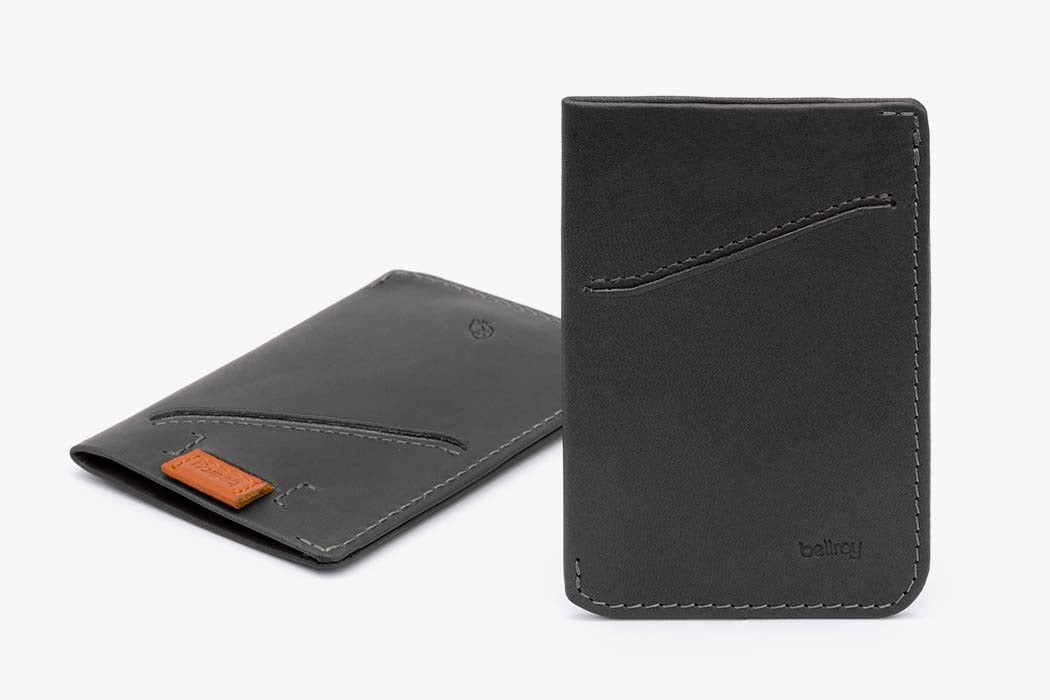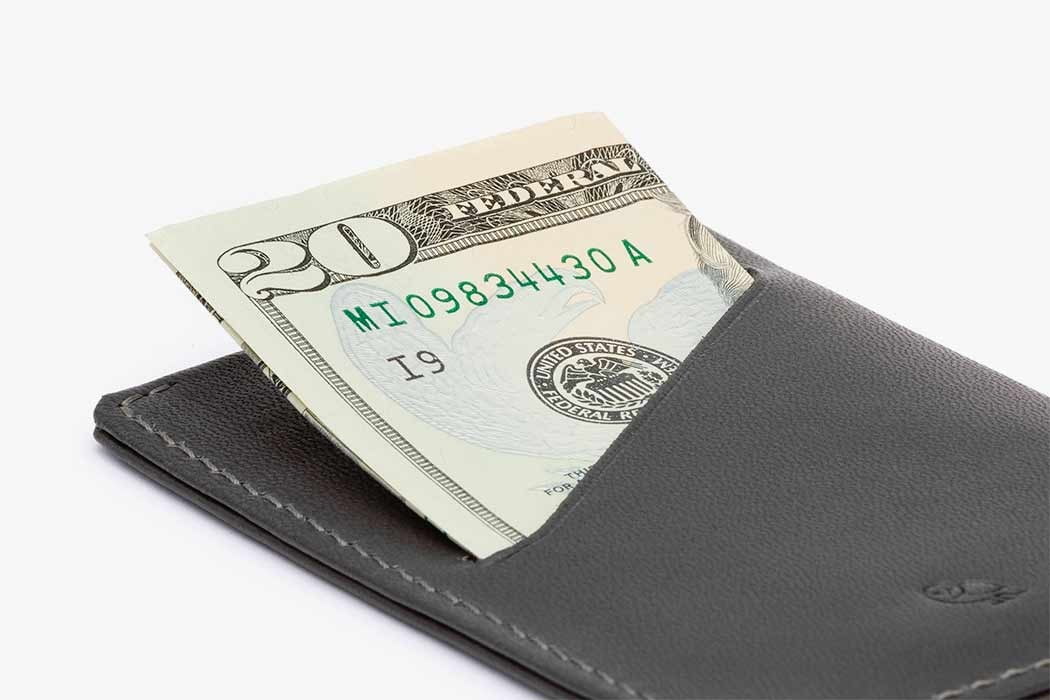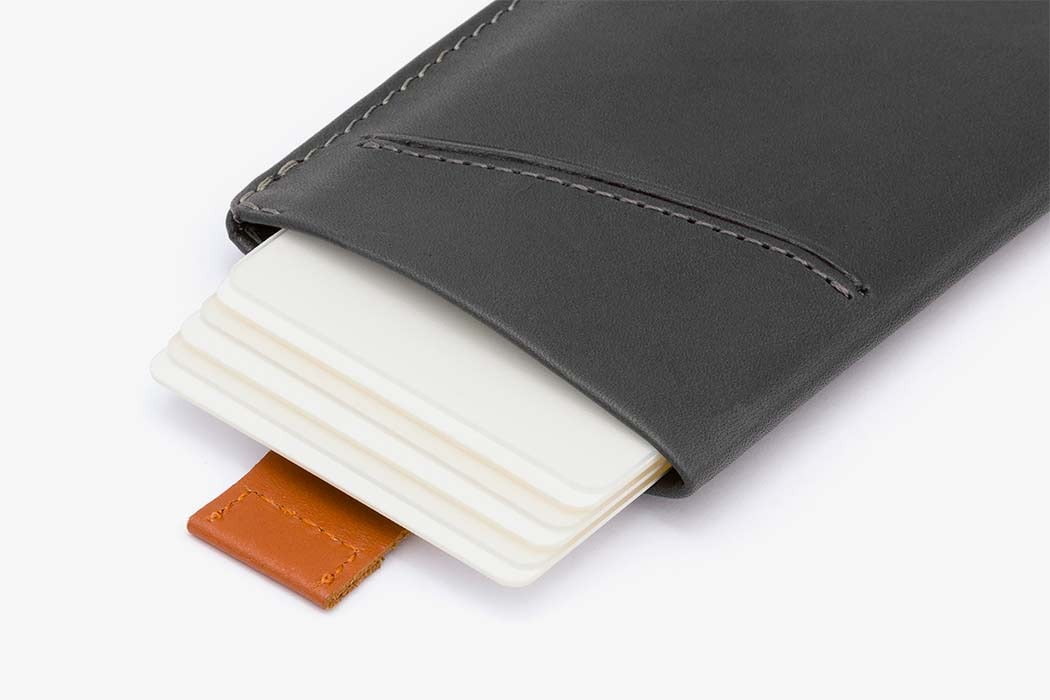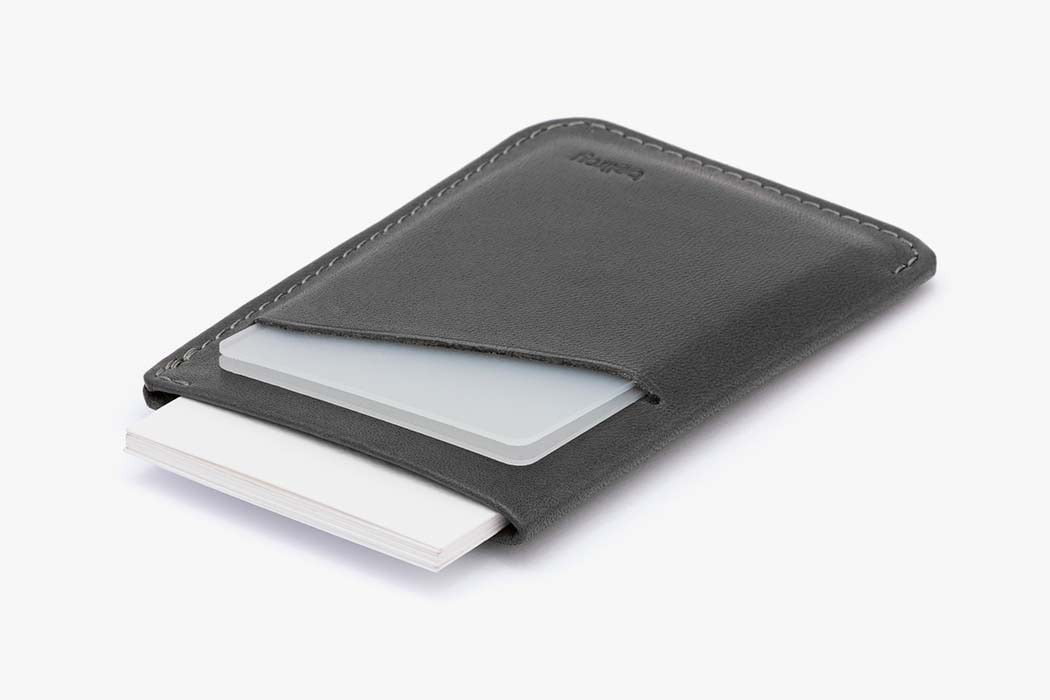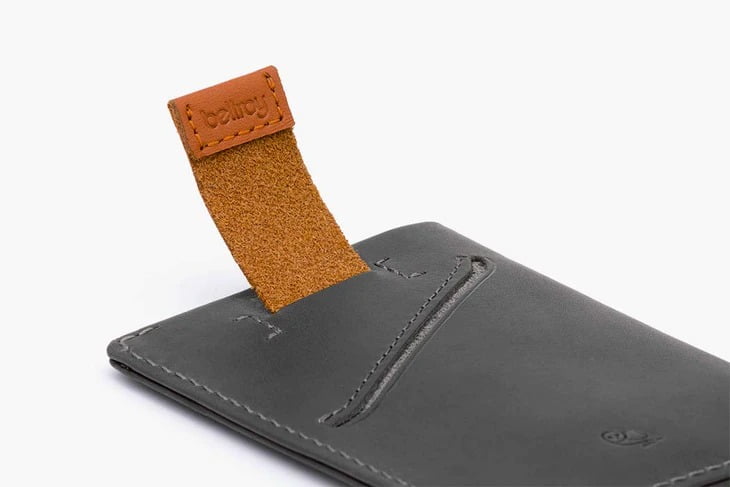 More information: bellroy.com
Upgrade your gear with this list of the best minimalist wallet ideas for men.