Thankfully, those guys who are looking for their next gym bag are in a really good position. There's an abundance of trusty and great-looking gym bags for men who are always on the go and need a place where they can safely store their belongings. Depending on your lifestyle and needs, these belongings can range from smaller items to various equipment related to your favorite sports. Whatever you need to keep with you during your travels, the most important aspect of any gym bag is functionality, but you also can't forget about style. After all, everybody will see your gym bag when you're going outside to exercise.
The Hudson Barrel Duffel is a Super Durable Gym Bag for Guys
The Hudson Barrel Duffel comes from Mastline, a well-known company when it comes to making high-quality bags that are not only sturdy but also have all the functionality you'll ever need. The Hudson Barrel Duffel is a perfect option for guys who need a trusty bag for gym usage or even for casual weekend traveling. It can perfectly work for both purposes, as it provides plenty of space for sports equipment and clothes, not to mention the fact that it's made from super durable materials.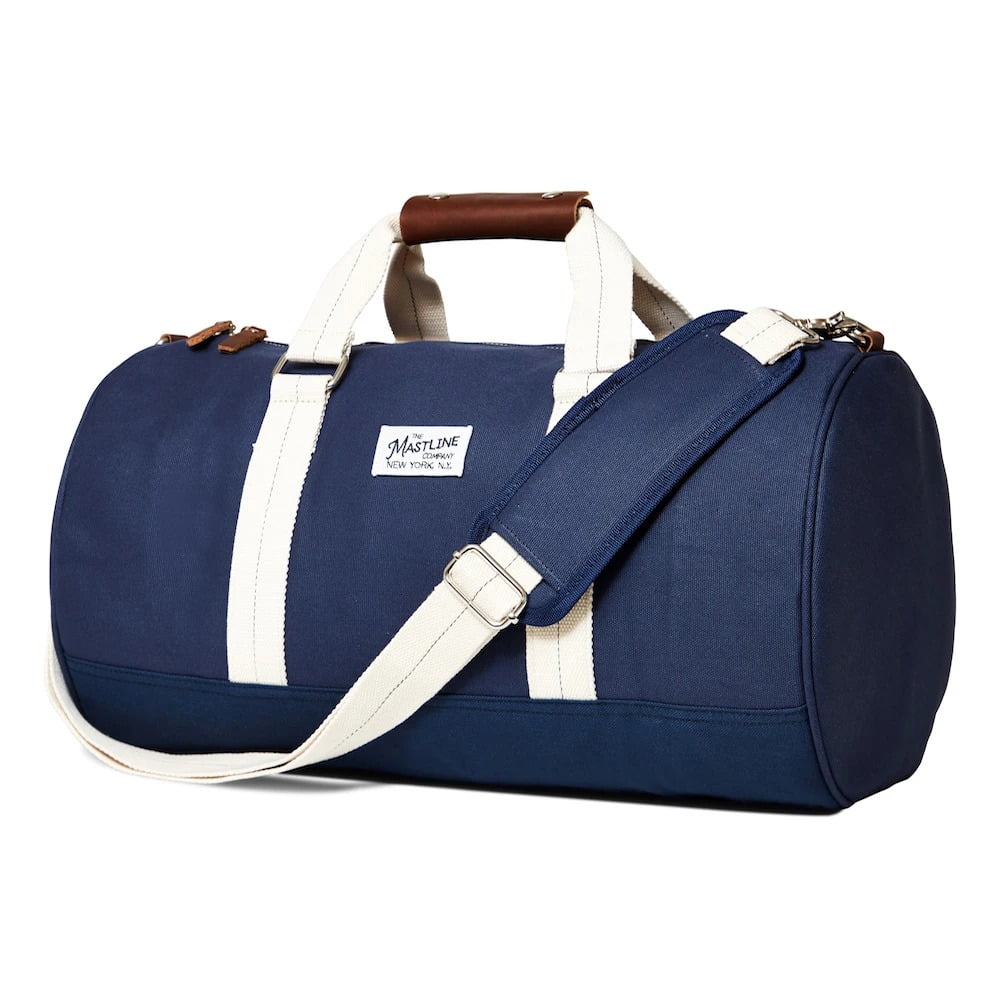 The Hudson Barrel Duffel features sturdy canvas on the outside, which is great for multiple reasons. First of all, you will never have to worry about the weather: even in the heaviest rains, your stuff won't get wet inside the bag. Cleaning this bag is also super easy thanks to the materials used, and that includes the water-resistant and durable nylon inside. This of course will also mean that it dries super-fast, so even if you remember to clean your bag only a day before having to use it, you'll be good to go the next day.
A huge problem with duffel bags is sagging: this usually happens when you under pack a bag, making the bag bend more which eventually results in sagging. The Hudson Barrel Duffel has a unique structure designed specifically to prevent this problem, so you will never have to worry about messing up your look.
You don't have to pay a fortune for this fantastic gym bag: you can get it for 85 dollars which is a great price on today's market. Mastline also offers a wide variety of colors, including navy, black, white, khaki, and sky blue.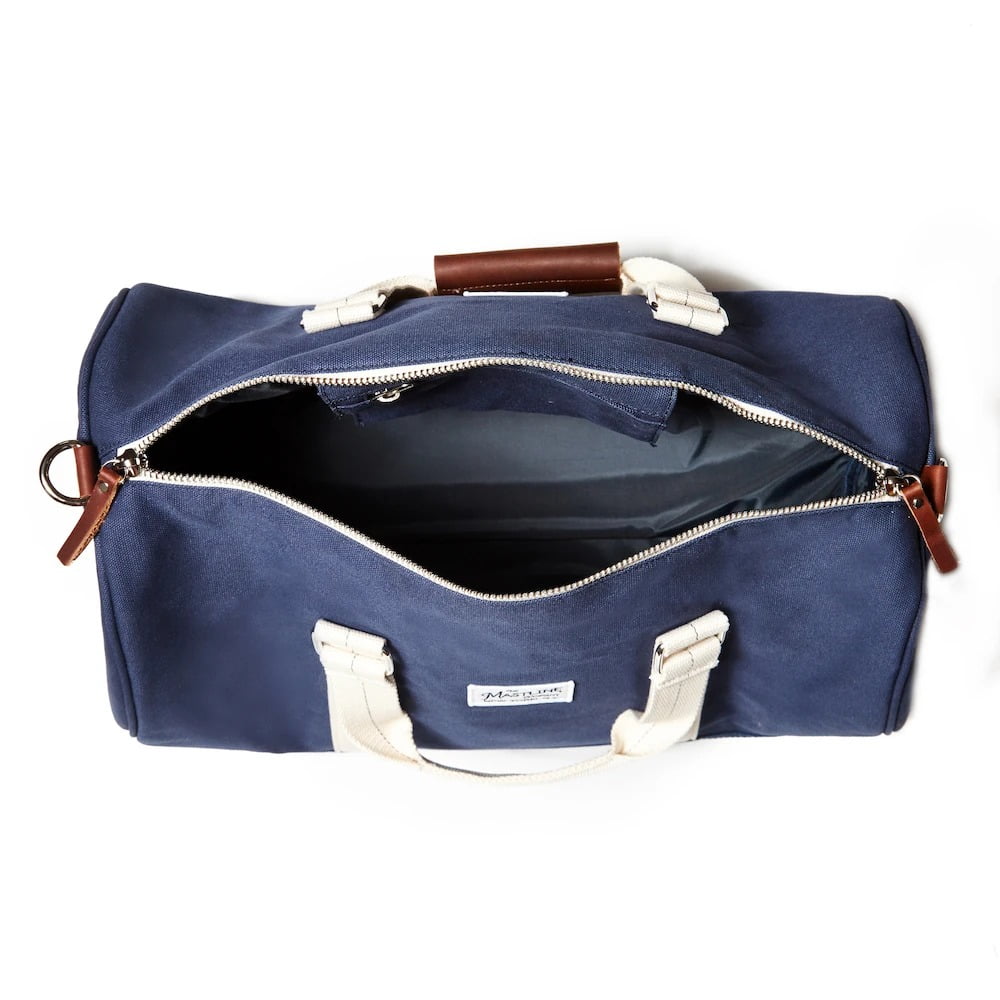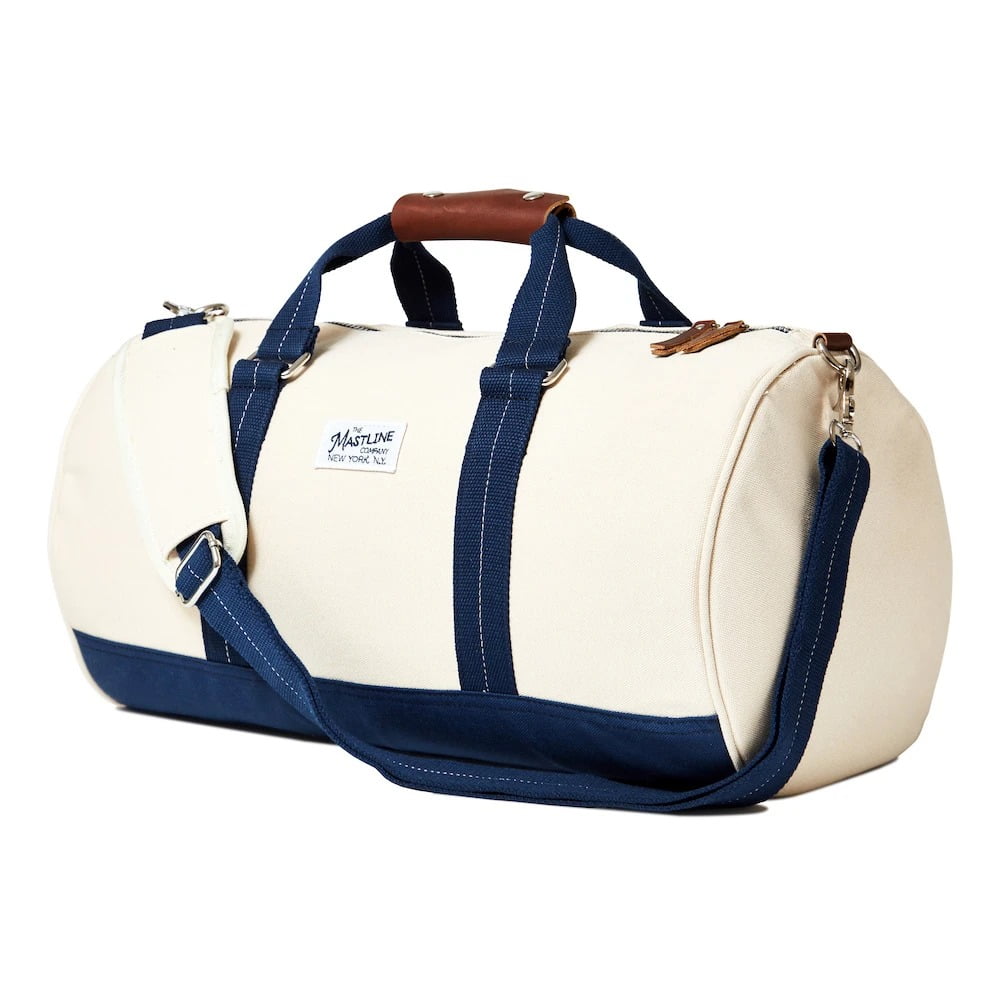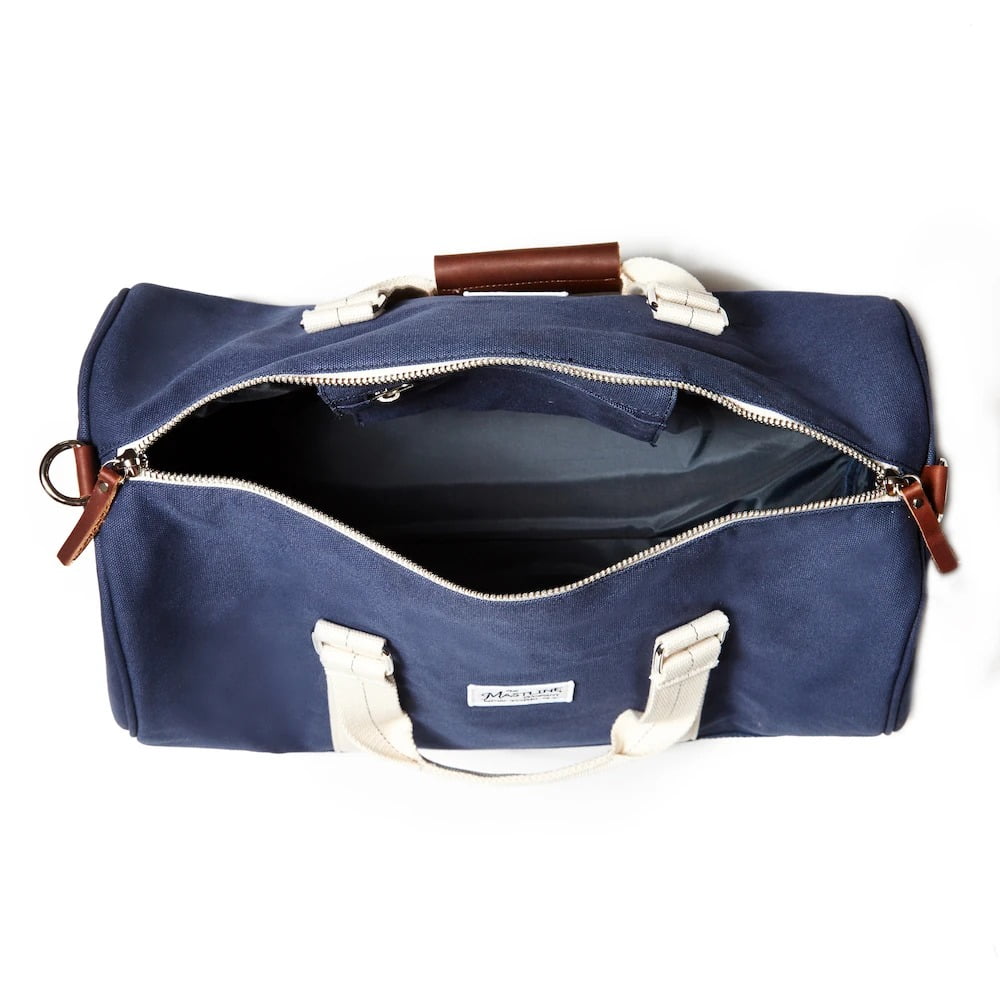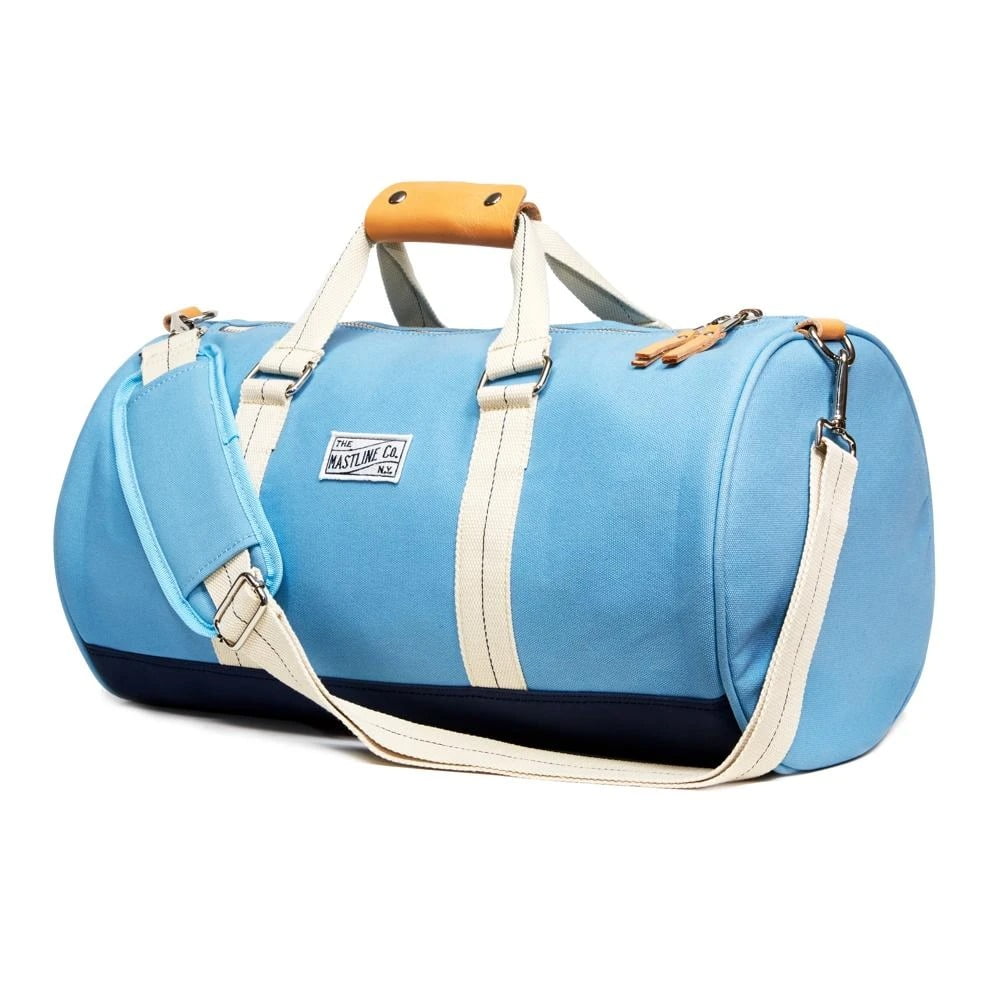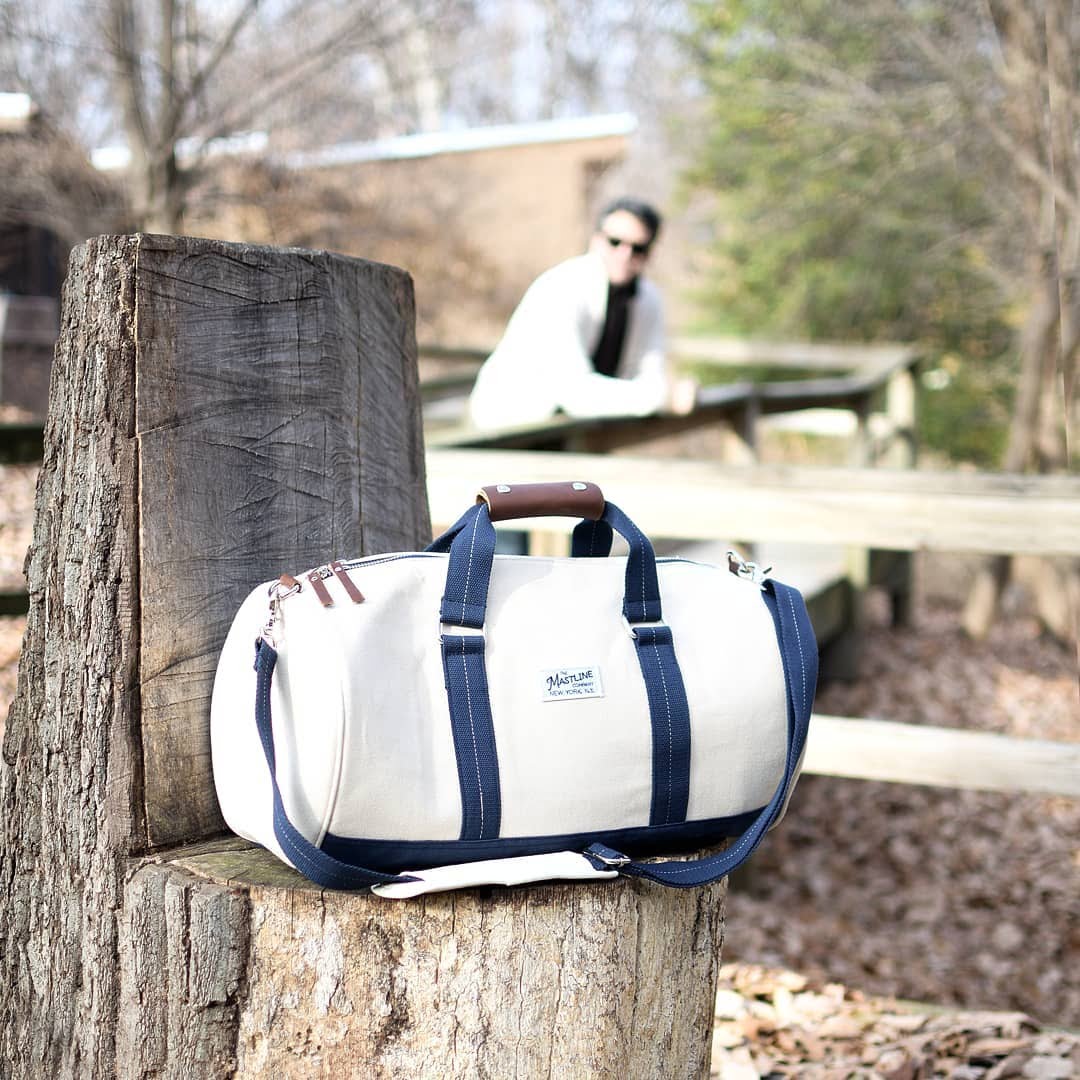 Learn more: mastline.com
Get inspired by this list of the coolest gym bags for men.