If you're the type of person who exercises or plays some kind of sport regularly, chances are you always keep a gym bag close to you. Gym bags and backpacks come in different shapes and sizes, and the ideal design depends on your specific needs and the equipment used. You might only need a smaller bag that can hold a couple of clothes and a water bottle, but if you play a sport that uses tools, you'll probably need more space.
While the most important of a gym bag should always be its functionality, we all know there is more to it than that. Ideally, your gym bag should also look pleasant, after all, you bring it with you almost everywhere. Gym bags for men are not only just about practicality anymore, in fact, most manufacturers nowadays pay extra attention to designing their bags in a way that will make you happy to use them.
The Ideal Gym Bag for Guys with Lots of Items
One of the gym bags for guys we absolutely loved recently was Gootium's product, which lets you hold a lot of essentials in a stylish but simply designed bag for an absolutely affordable price. Depending on your specific needs, you can actually order this bag in medium and large sizes, and you even have the option to choose the color between military green, black, or khaki.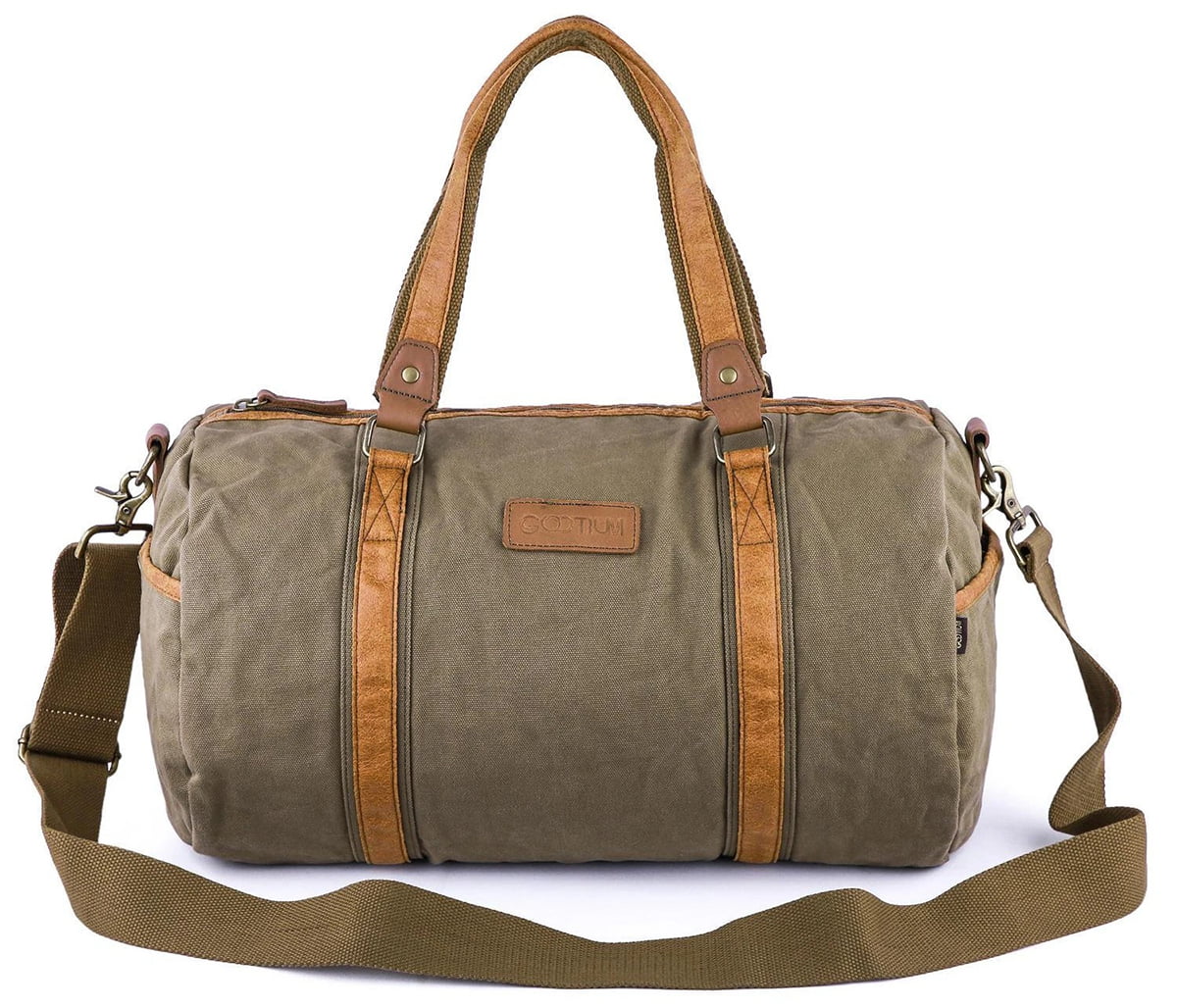 Once you look inside the bag, you can find a pocket that is zippered so you can safely keep all your essentials such as cards and keys. Other than the zippered pocket you can also take advantage of the extra pockets to quickly access your other essentials.
The Gootium Gym Bag can also double as a weekender bag thanks to its impressive storage capacity. You can pack a lot of clothes into the bag without much problem, even if you don't decide to go with the large version.
It doesn't matter how your daily lifestyle looks like, the Gootium Gym Bag is an absolute joy to use. You can easily adjust the bag to your needs, including the detachable shoulder straps. The design of the bag ensures comfortable traveling both when it's on your shoulder or when you're holding it in your hand. The bag is made of cotton canvas which can withstand extreme weather conditions and heavy usage over the years.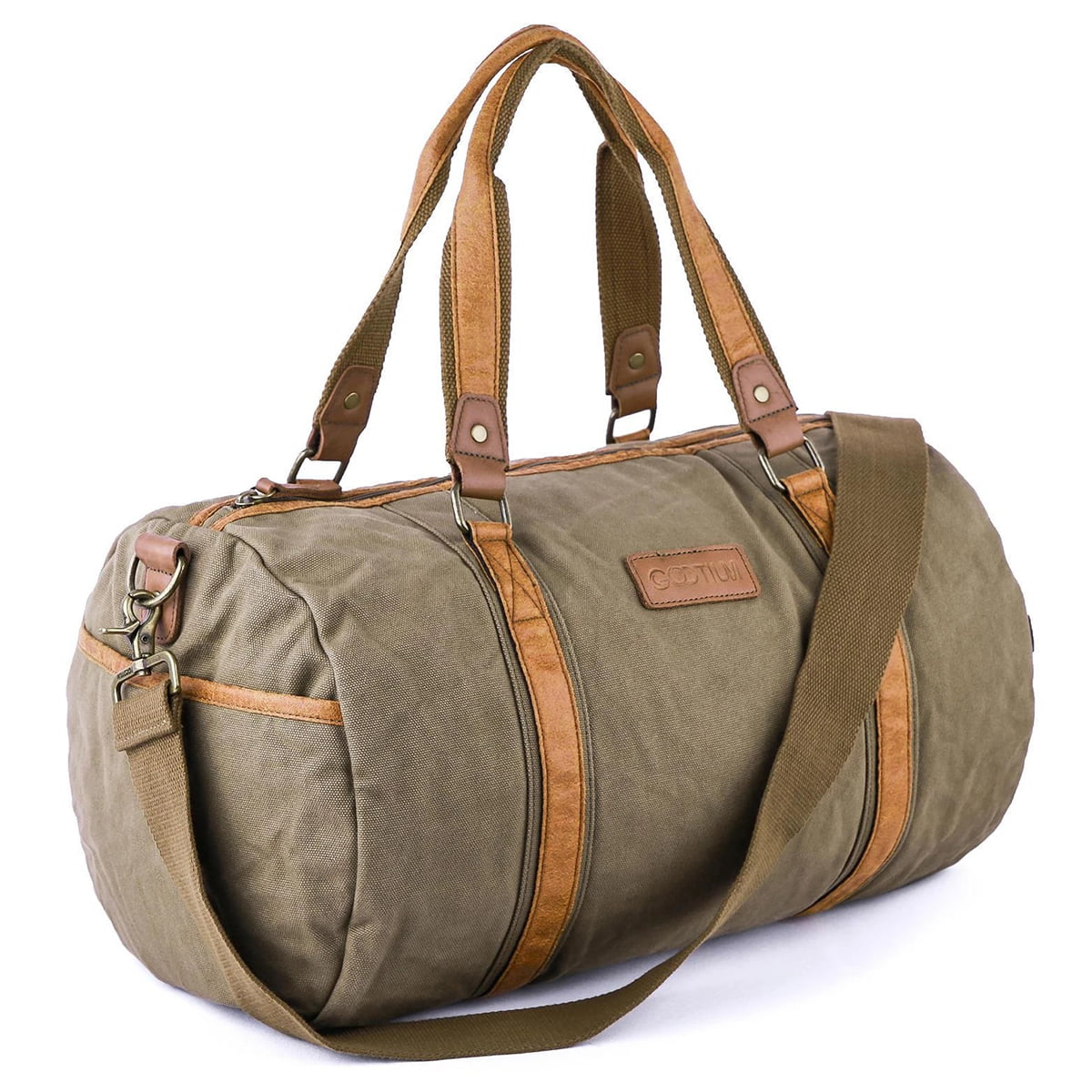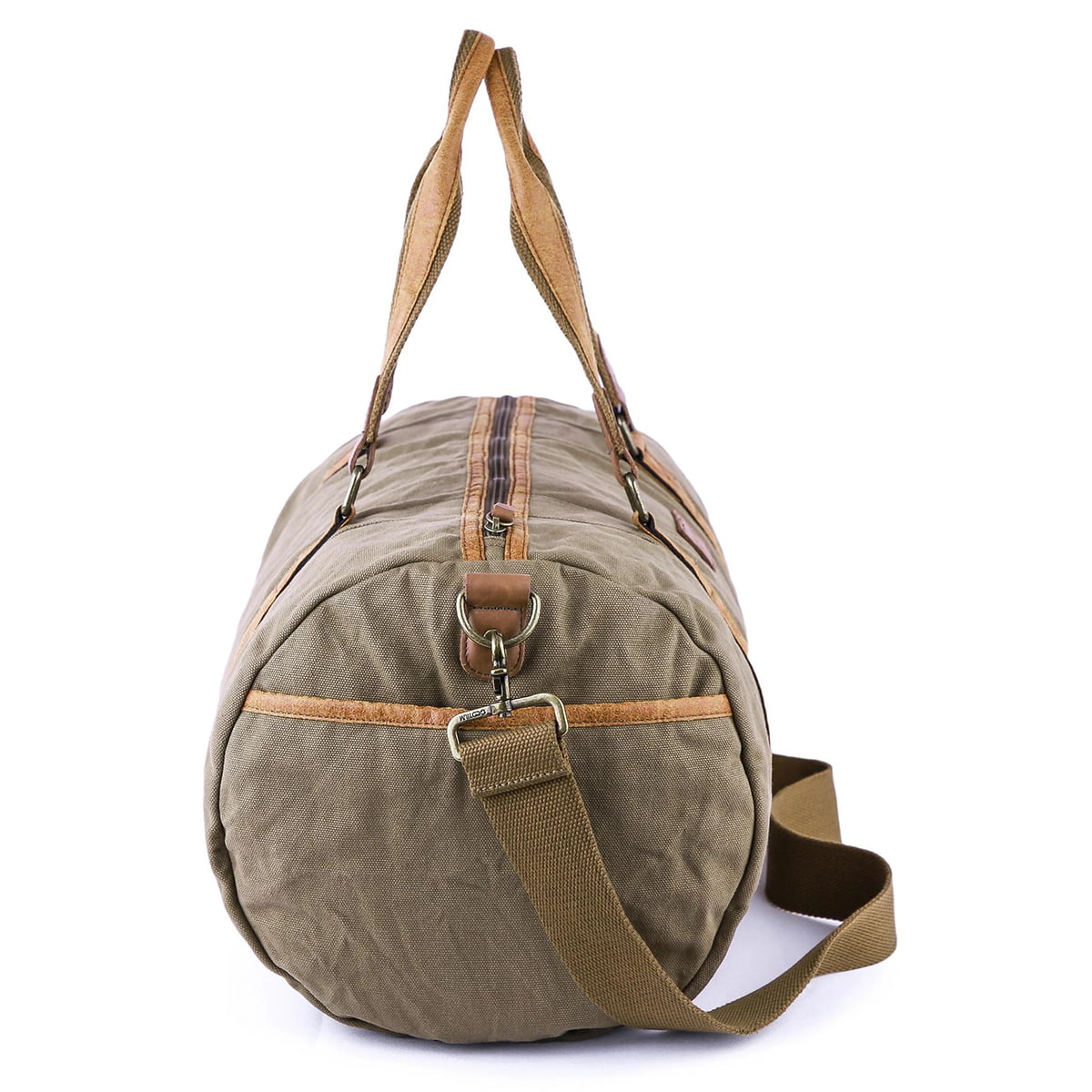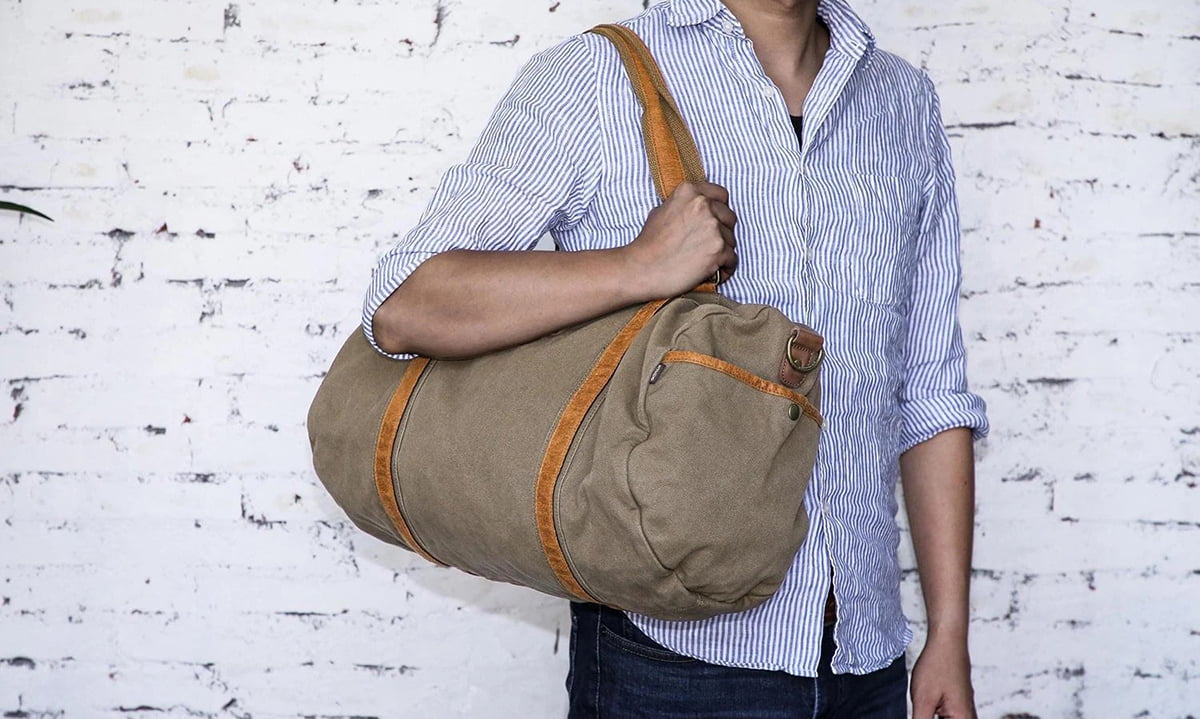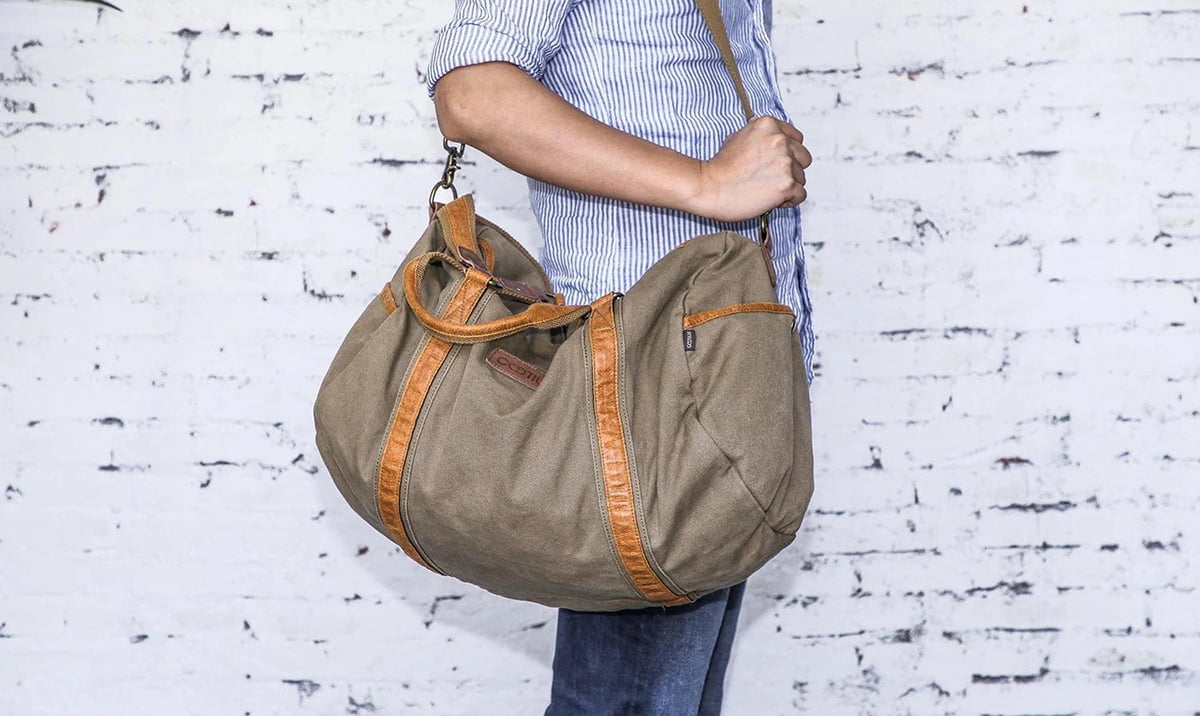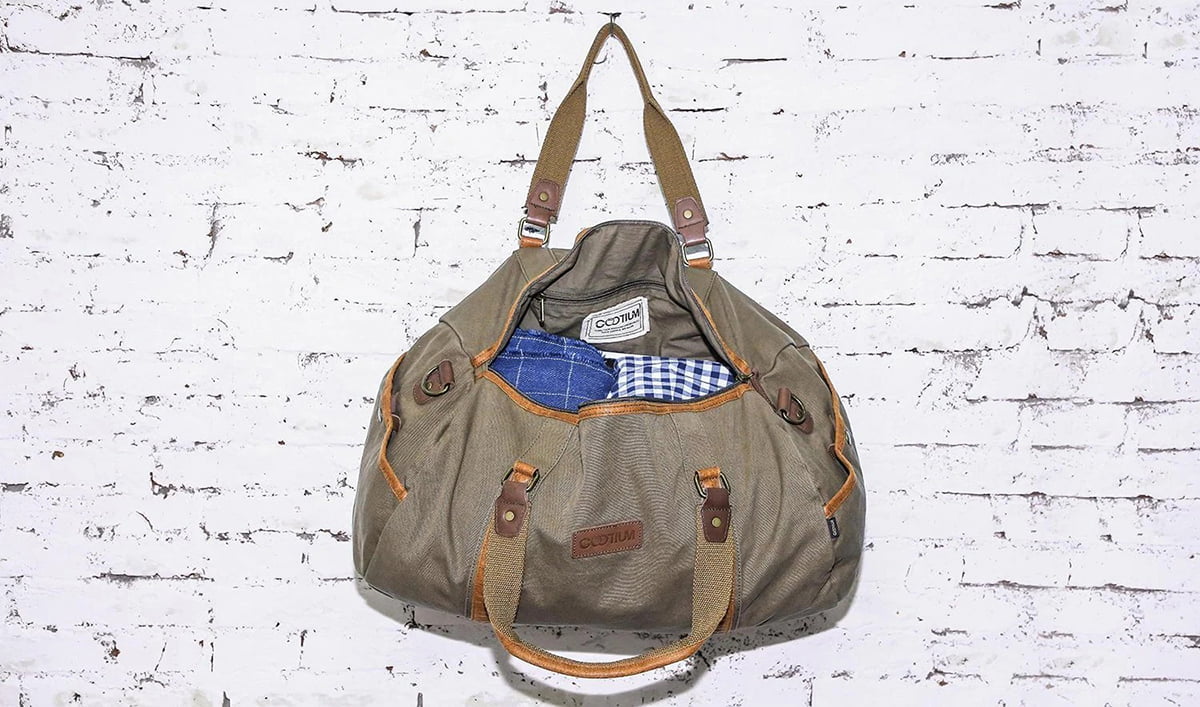 Learn more: gootium.com
Choose the best gym bag for your style.