Everyone who ever planned a simple weekend getaway trip knows how tedious it can be to pack everything just for a couple of days. You don't need a lot of clothes, so you can't make use of a big briefcase, but a small backpack makes it difficult to pack everything in. This is where weekender bags come in: they provide a nice middle road between the two, allowing you to comfortably put away everything you need for your small trip. You can easily carry your essentials for a few days in a weekender bag without having to worry about too much or too little space. It's not surprising that weekender bags for men have become popular over the years: they make everything much more streamlined, and therefore, stress-free. If you're not sure which weekender bag to get, take a loot at Filson's rugged twill duffle bag.
The Perfect Bag for those Short Weekend Trips
If you are a fan of rugged designs, Filson got you covered: their weekender bag features a classy and stylish look that goes perfectly with most outfits. However, there is more to this bag than meets the eye. It is made of bridle leather which makes the bag resistant to rain, so you don't have to worry about soaked clothes and essentials. The bag is also super comfortable to wear thanks to the high-quality leather carrying belt, which also has a shoulder pad. Sometimes you might not need the belt, in which case you can always easily remove it.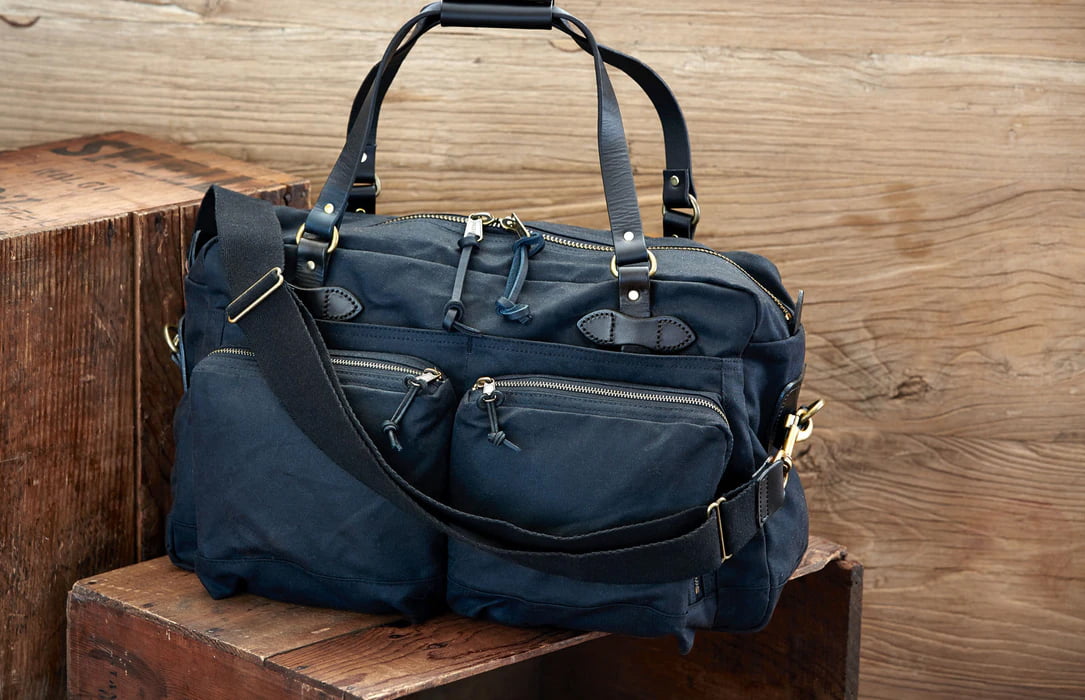 One of the most clever aspects of Filson's weekender bag is that the size is designed with airline carry-on specifications in mind, so you can always take the bag with you. Simplicity and streamlining are super important when it comes to traveling, and this weekender bag will make your travels a lot more simple. You can also fit all of your smaller stuff into the bag's interior tin cloth pockets that are super sturdy.
When it comes to trustworthy and quality bags, Filson never disappoints. Their rugged twill duffle bag is perfect for men who go on weekend trips on the regular. You will have more than enough space to carry all your essentials, and you won't have to worry about the weather either. This weekender bag is also available in multiple colors: you can choose between navy blue, tan, and otter green to fit your personal preference and style.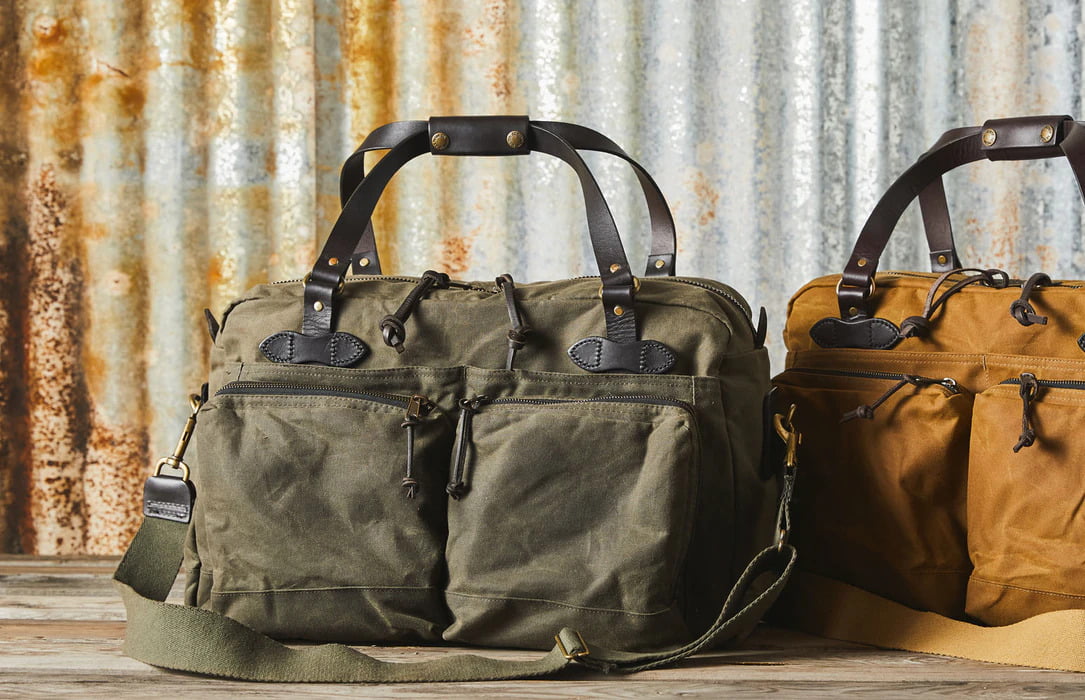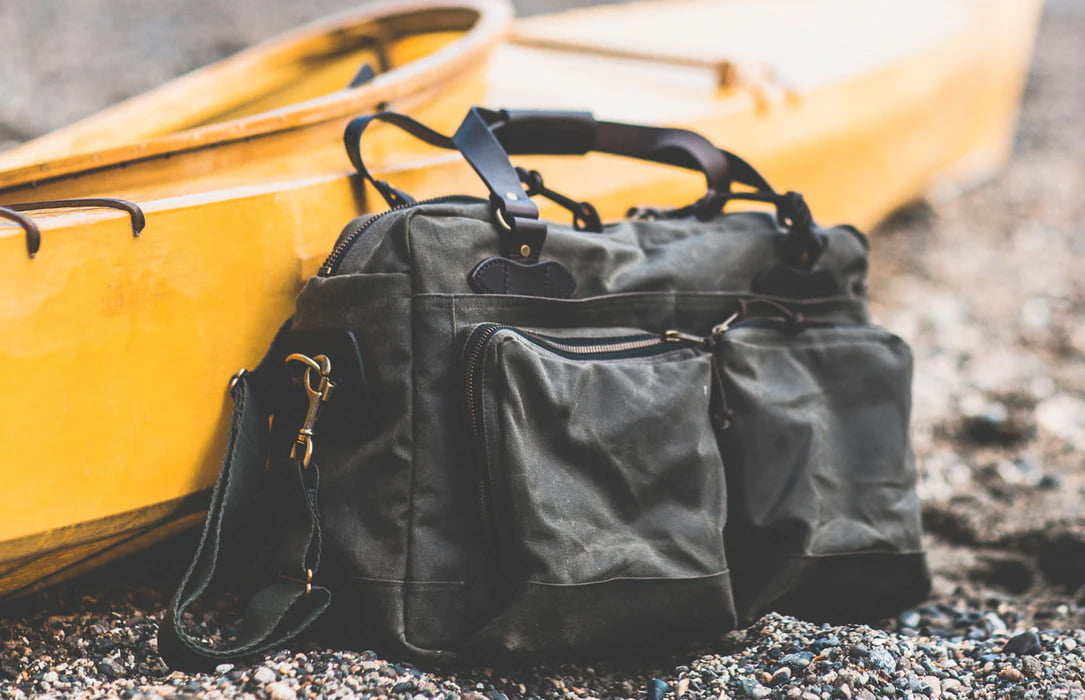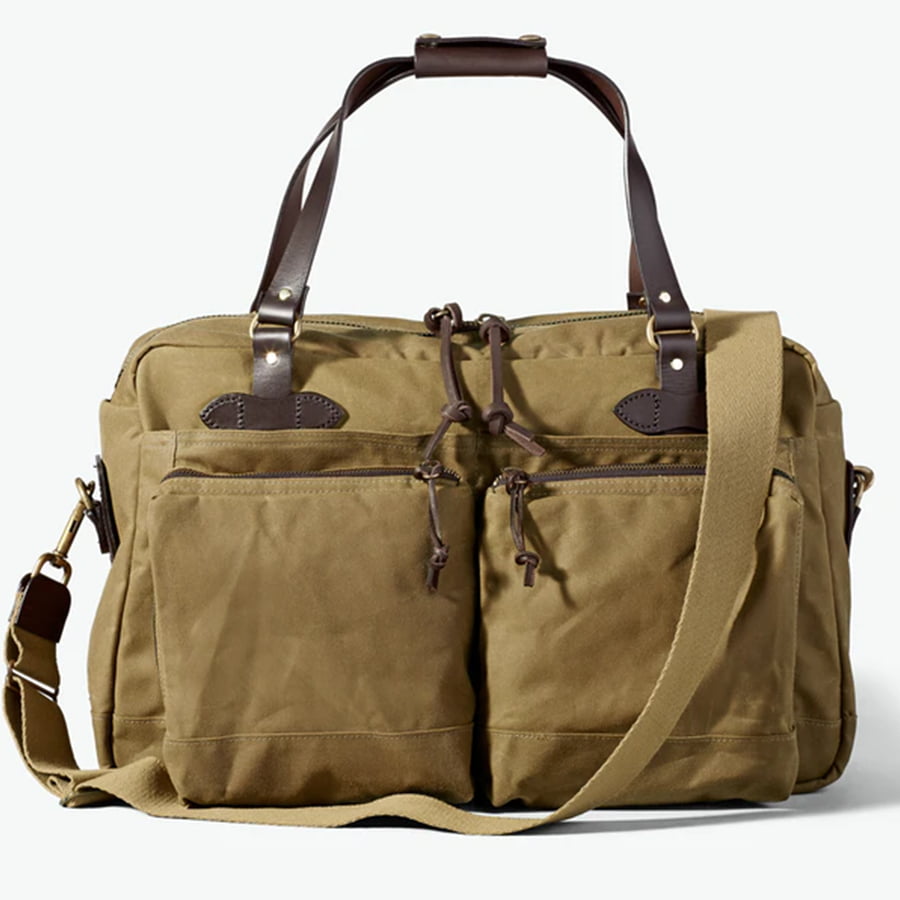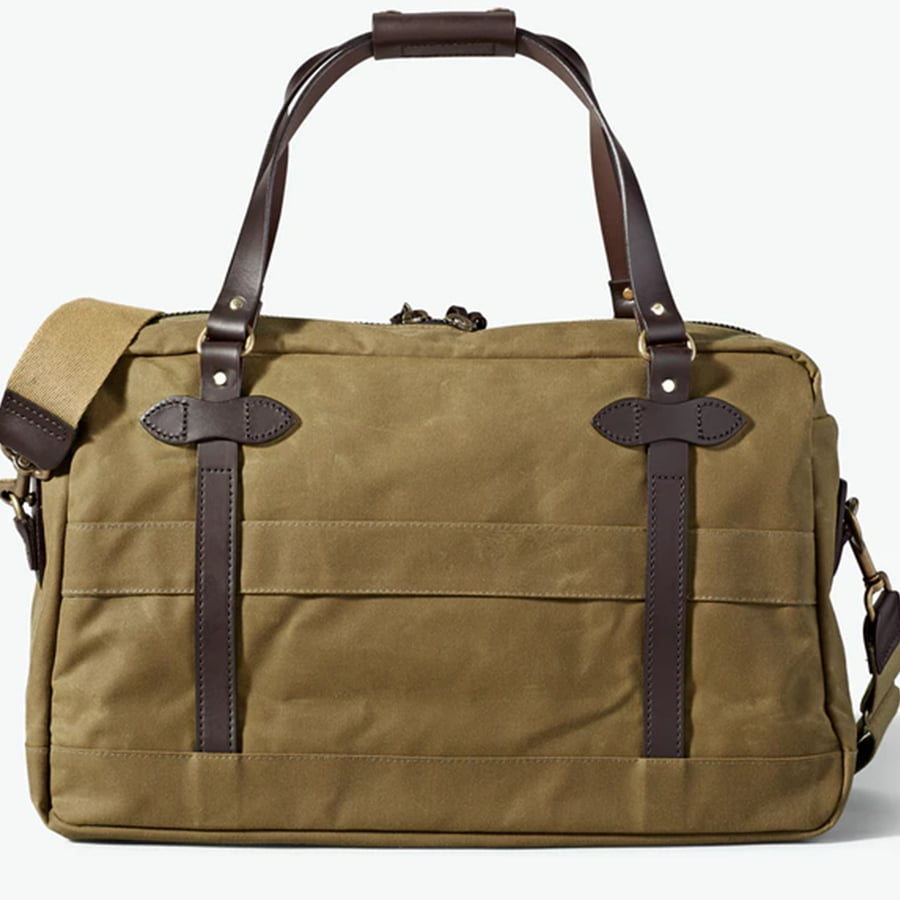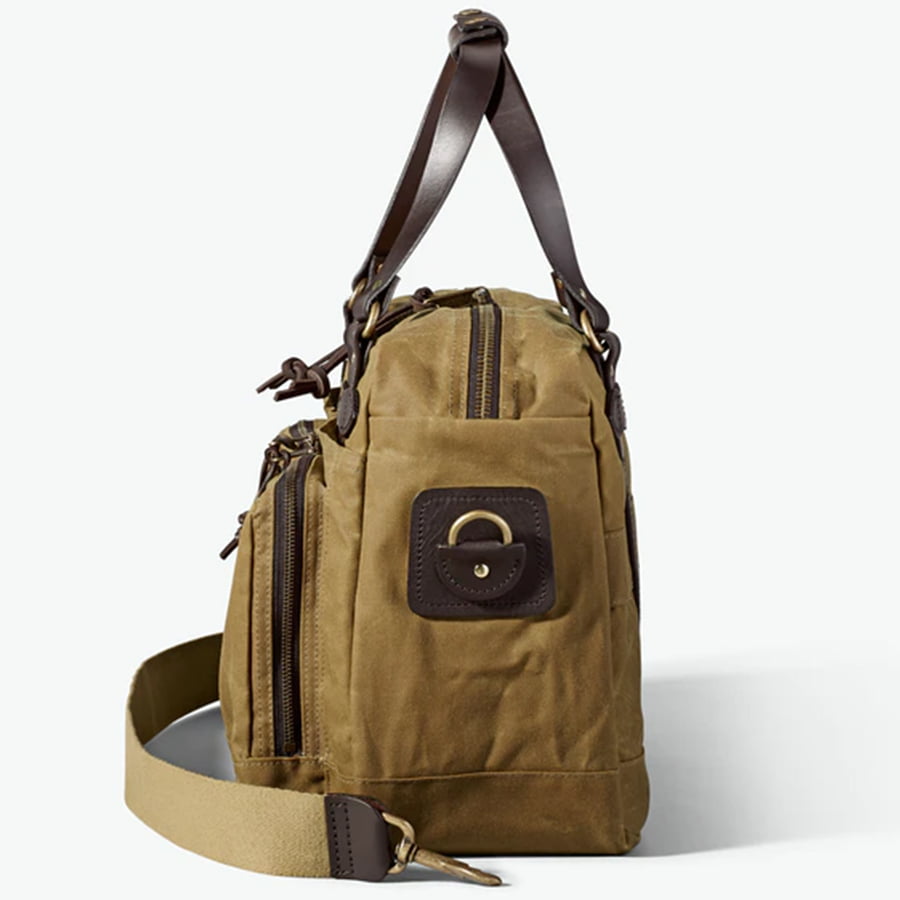 Learn more: filson.com
Check out more amazing weekender bags for guys here.