The best watch brands are known for being opulent, luxurious, and classic. When looking for the best wristwatches, from Quartz to Mechanical, watch brands have created some of the most stunning and accurate pieces in the history of technology. These brands combine intricate artistic designs with manufacturing quality giving you a sense of the best watch brands in the world. It would be best if you were looking for a piece that suits your personality. Are you a fan of something more classic and stylish, or do you prefer modern luster and sleek designs? The best watch brands in the world offer the most exclusive timepieces globally with their unique design and reliability. Here are the top 15 best watch brands in the world.
15 of the World's Best Watch Brands that will Not Disappoint
1. Rolex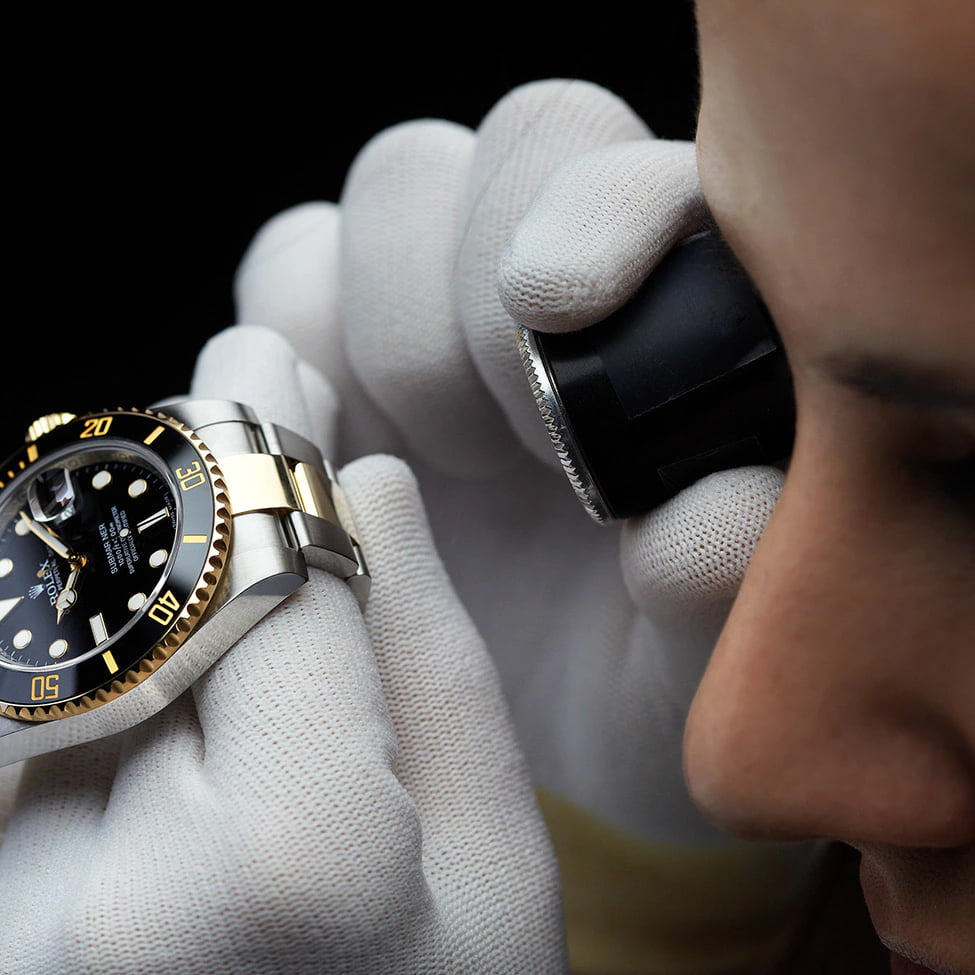 Rolex is an elite brand that has set the standard for luxury watches since 1905. Wristwatches are known to be one of man's most prized possessions, which makes owning a Rolex extremely prestigious. Rolex does more than tell time; they tell stories. Their designs are modern and sleek, and they can keep up with the latest trends and technology. Rolex offers watches for men and women, with perfect sports pieces such as Datejust or Air King are perfect gifts for them. Watches like Rolex Submariner, Rolex Daytona, and Rolexes Sky-Dweller and Datejust II are symbols of success and luxury.
See more: rolex.com
2. Omega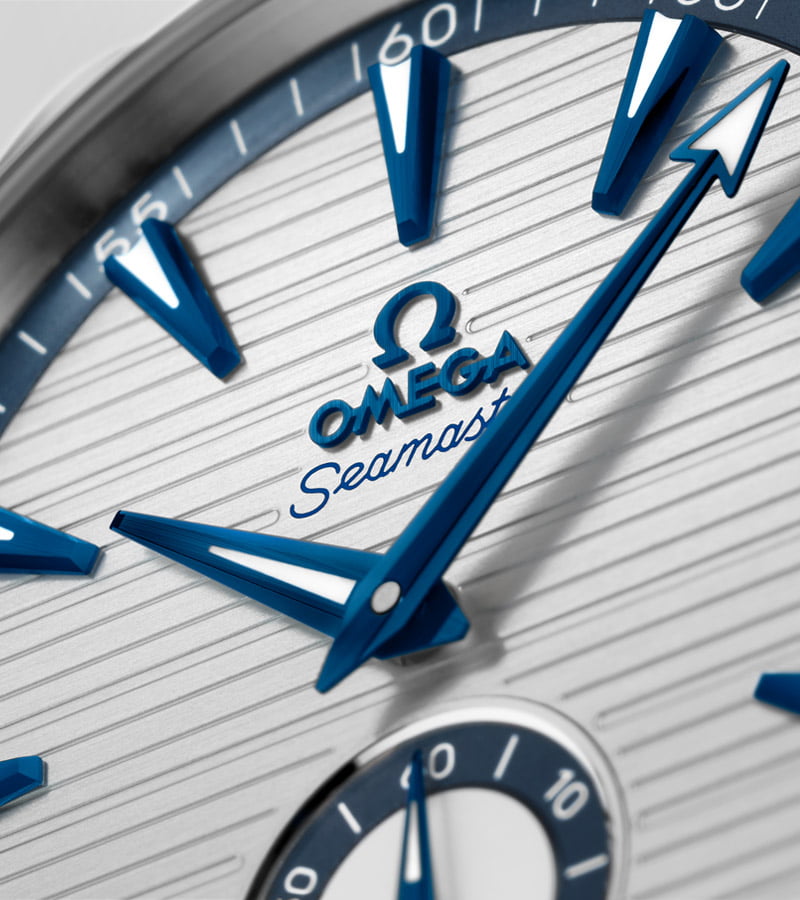 Omega was founded in 1848 to provide luxury timepieces with superior precision. The brand has been on the wrists of many famous people, including NASA astronauts, U.S. Presidents, and even James Bond. The Swiss luxury watchmaker specializes in several collections with extremely complicated yet beautiful designs. The Omega Seamaster and the Omega Speedmaster are their most popular watch brand pieces because of their unique look and outstanding quality. They're known for using the highest-grade materials with scratch-resistant crystals, and durable cases make them stand out from many watchmakers like Tag Heuer. The Omega Seamaster is a classic timepiece that includes a black face, stainless steel band, and a smooth bezel.
See more: omegawatches.com
3. TAG Heuer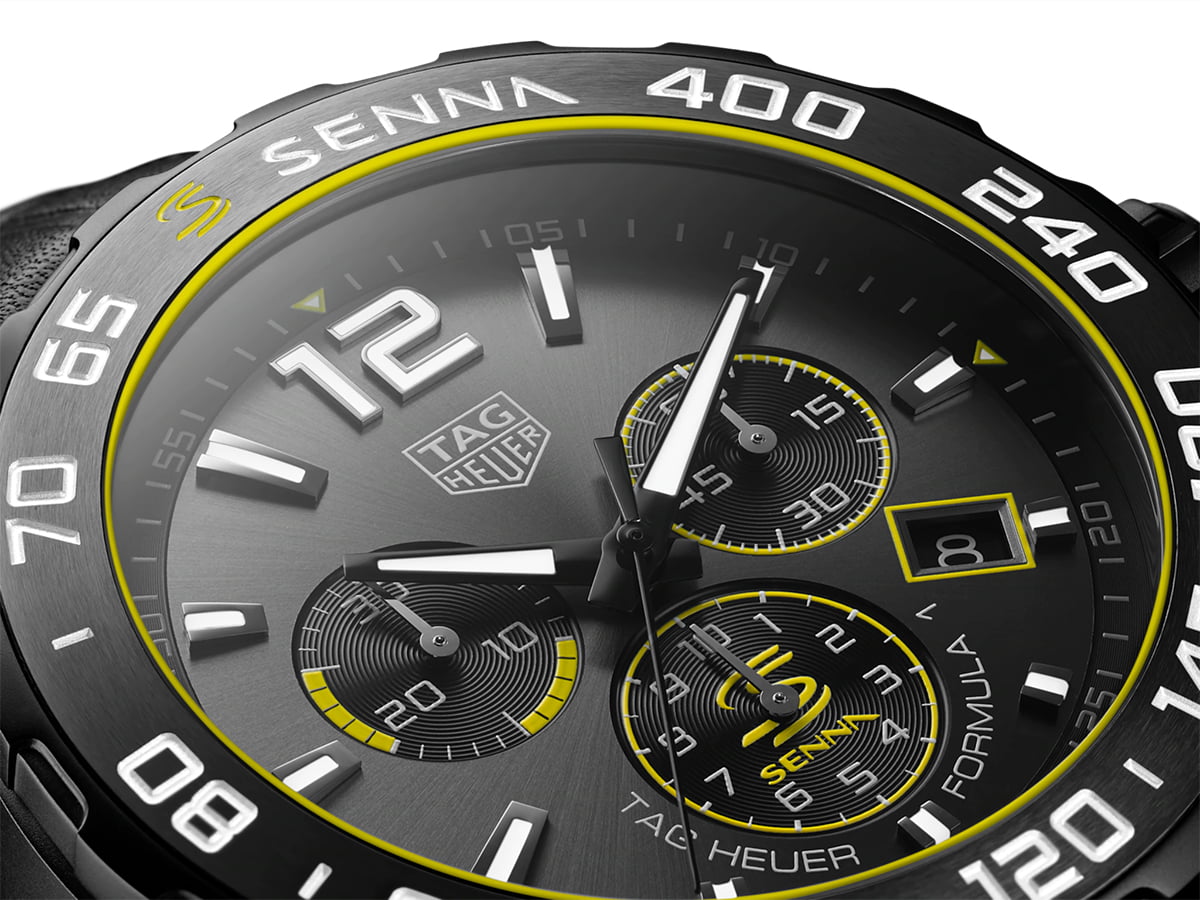 TAG Heuer watches are sleek and stylish, making them one of the best watch in the world. TAG Heuer watches are a fraction of the price of other luxury watch brands, but they still have exceptional quality and an elegant design that sets them apart from others like Invicta. TAG Heuer was founded in 1860 and has recently become one of the most popular brands because of their sports watches, such as the Carrera and Monaco. Their watches are always stylish, and they can provide a sophisticated look that still has a sporty flair.
See more: tagheuer.com
4. Breitling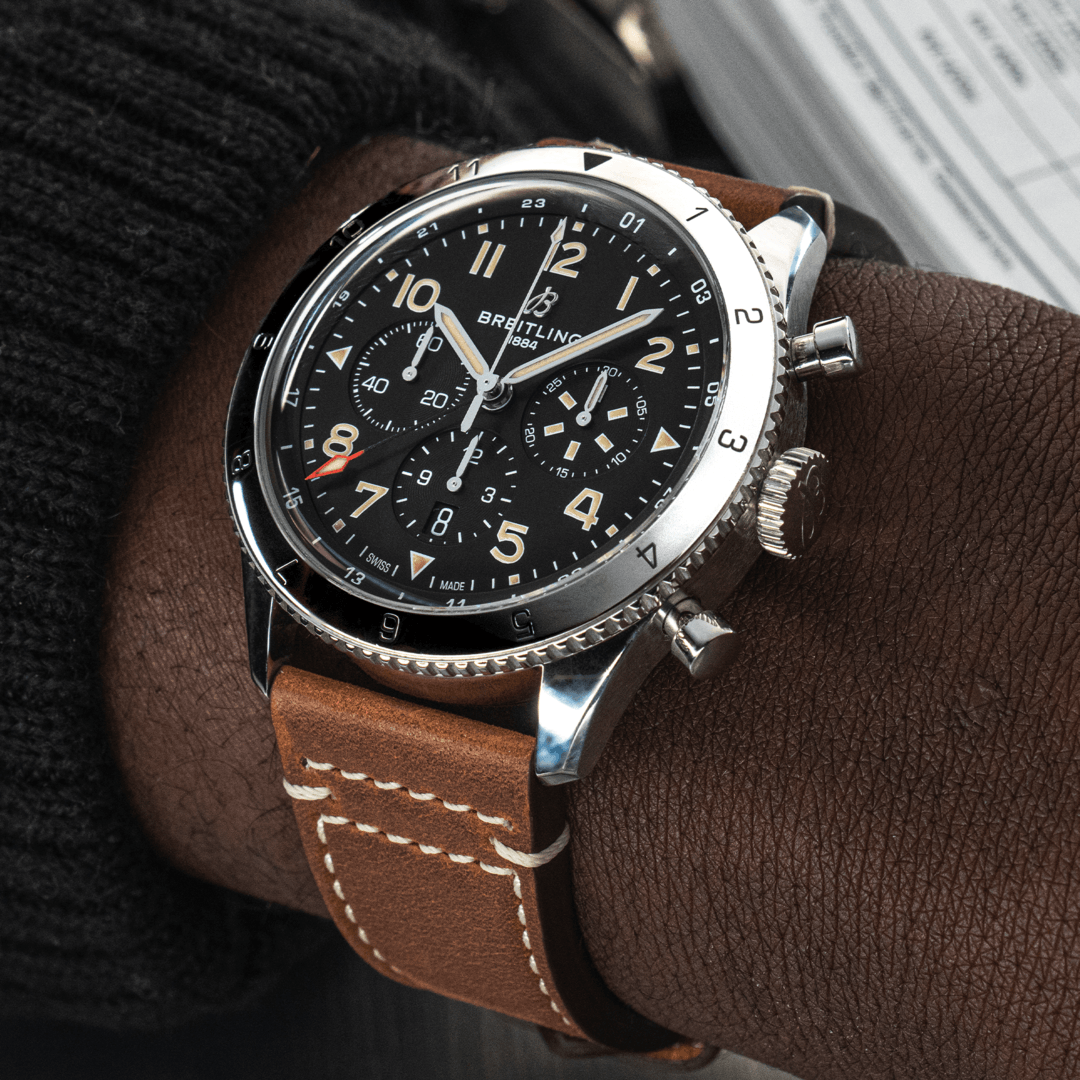 Breitling is another company based in Switzerland that creates some of the most sublime watches in the world. They use high-quality materials such as stainless steel and sapphire glass for their cases and bracelets. The Swiss watchmaker was founded in 1884 and has expanded ever since. Breitling watches are known for their accuracy and reliability, which is why they're the choice timepiece for pilots worldwide. The most famous collection they offer is the Navitimer which includes an in-house movement that's aerospace approved. Breitling watches come with another feature known as the Chrono-magic, which allows them to time two events at once without stopping and resetting it.
See more: breitling.com
5. Zenith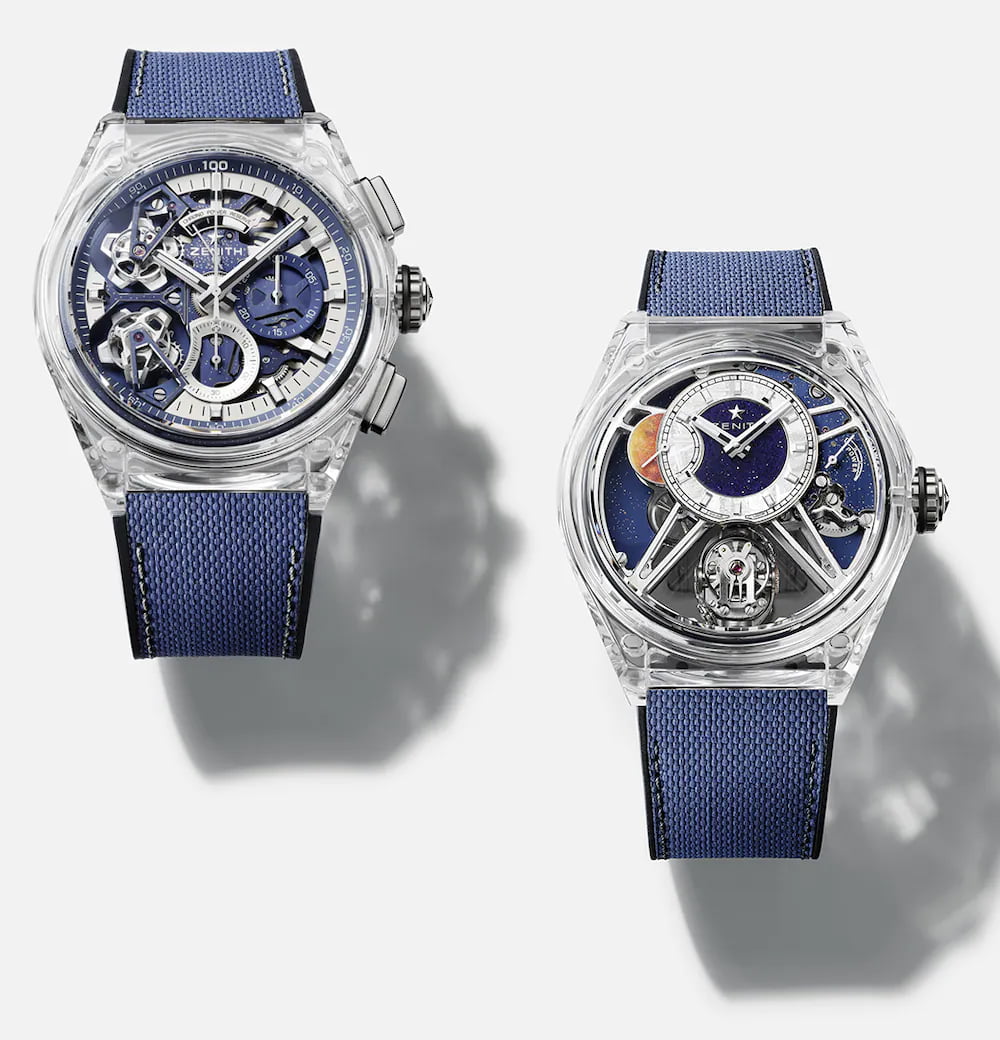 Zenith is a Swiss watchmaker that specializes in luxury timepieces. The company was founded in 1865 by Georges Favre-Jacot and has produced some of the most stunning watches ever since. Zenith produces dozens of collections, each unique design that focuses on elegance, simplicity, and precision. One of their most popular lines is the Zenith Academy series, a replica of a racing watch from the 1960s. These watches only have one or two hands and are known for being extremely comfortable around the wrist. One example is their El Primero Rattrapante that features a patented double chronograph system, power reserve indicator, tachymeter scale, and date display.
See more: zenith-watches.com
6. A. Lange & Söhne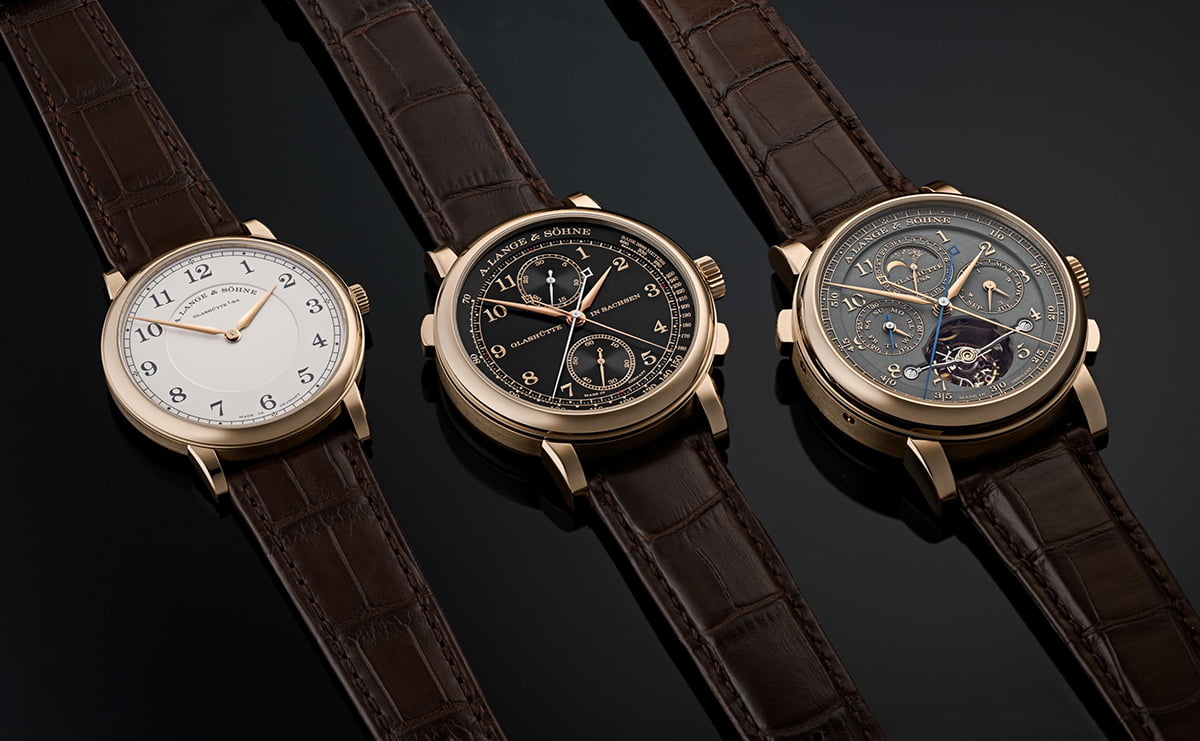 A. Lange & Söhne is a German watch brand that was founded in 1845. Their stunning watches are known to be simple, elegant, and exceptionally reliable. Every single detail in their watches makes it a great timepiece and makes it stand out from others like Breitling and Rolex. A.Lange & Söhne watches come with a mechanical movement and are known for having one of the most progressive movements in the world. Although some models offer quartz, their price tends to be higher because of their accuracy and the materials used.
See more: alange-soehne.com
7. Weiss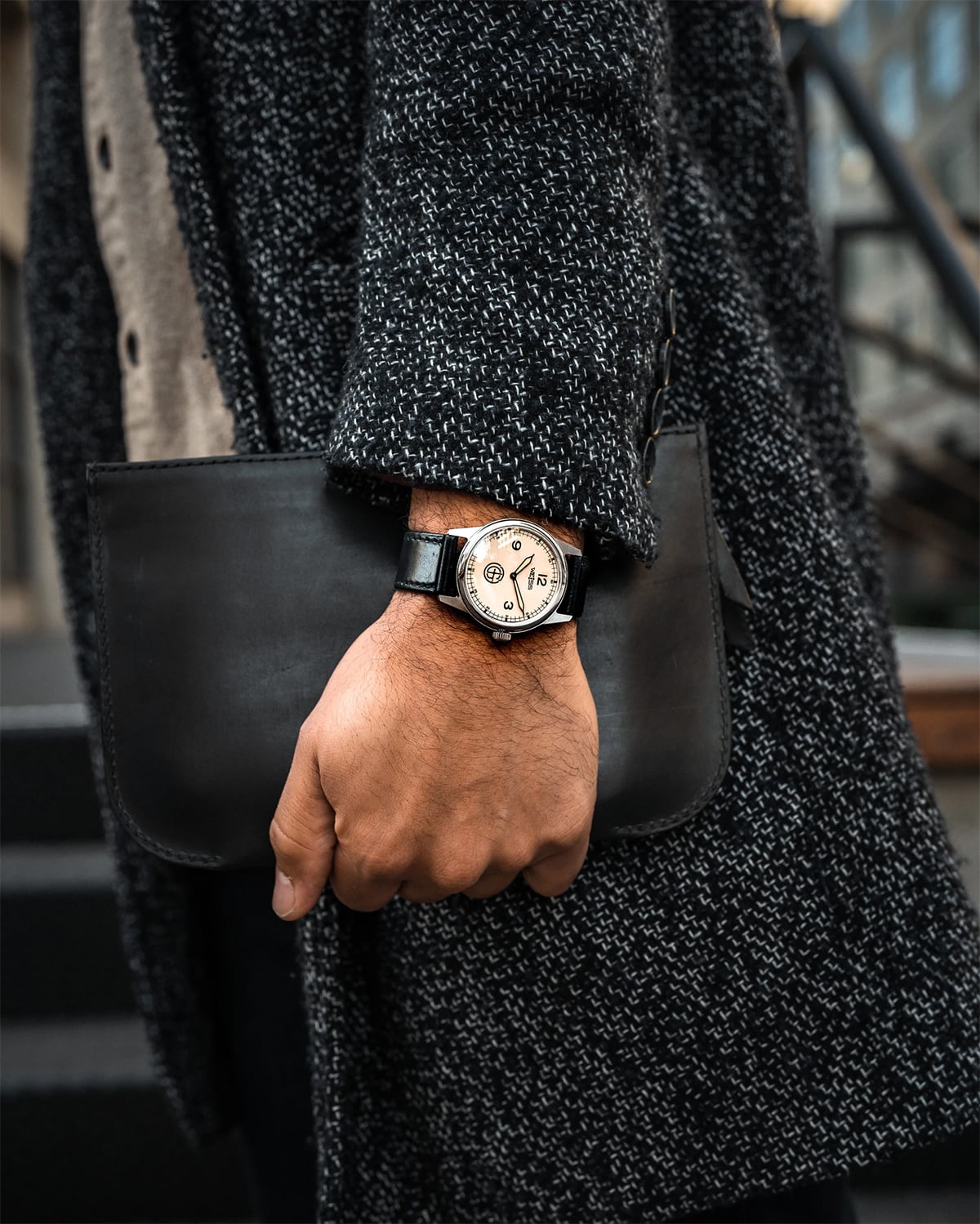 One of the most prestigious best watch brands in the world is Weiss. The company was founded in 1845 and specializes in luxury watches. The brand combines intricate handmade designs with Swiss-quality craftsmanship. Weiss is known for its "complications," which refers to the additional features such as tourbillons and date functions. Furthermore, the company's watches are constructed with precision. Weiss is also known to be one of the best watch brands in terms of design. Some of their most sought-after designs are found in the Grosse Flugsvater and the Schlafzimmer.
See more: weisswatchcompany.com
8. Patek Philippe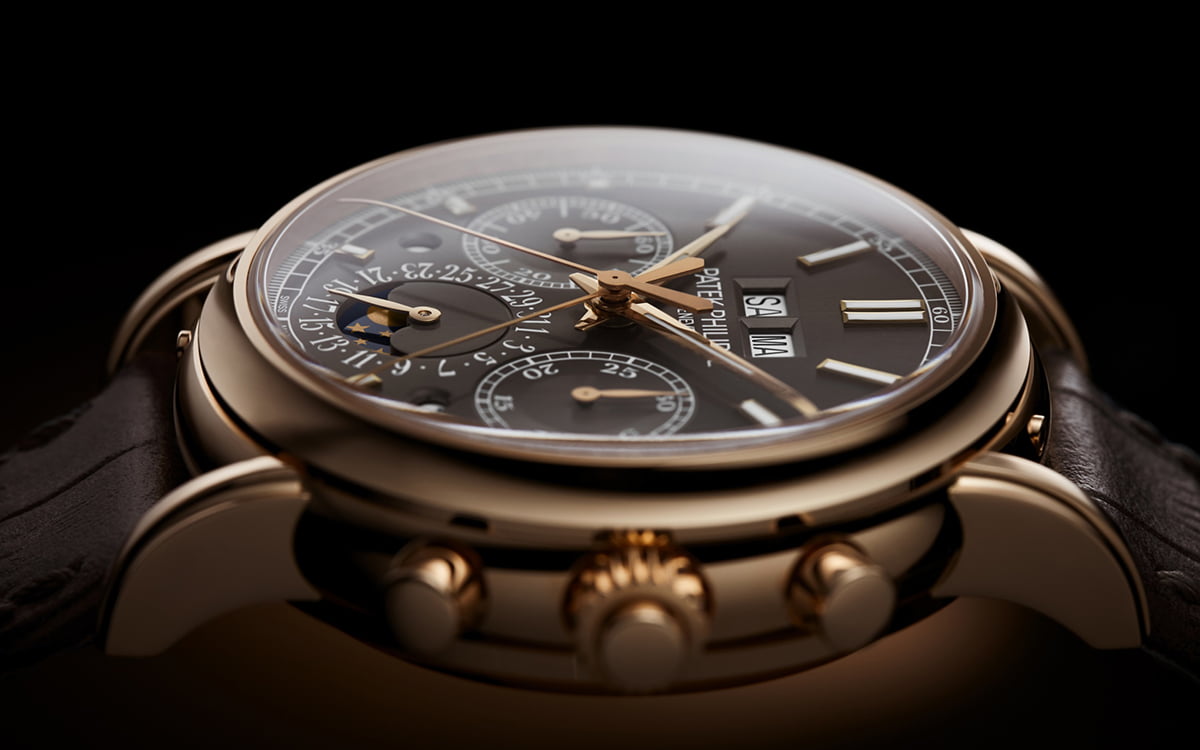 Patek Philippe is a Swiss watchmaker founded in 1839, making them one of the most prestigious luxury watchmakers in the world. Patek Philippe creates some of the most exquisite watches that can stand the test of time. Their watches are known for their simple designs and classic appeal as they are amongst the most popular watch brands. Patek Philippe is favored by many collectors and watch enthusiasts who invest in luxury timepieces. Every detail of Patek Philippe watches is done by hand-craftsmanship to ensure the quality and accuracy of their products.
See more: patek.com
9. IWC Schaffhausen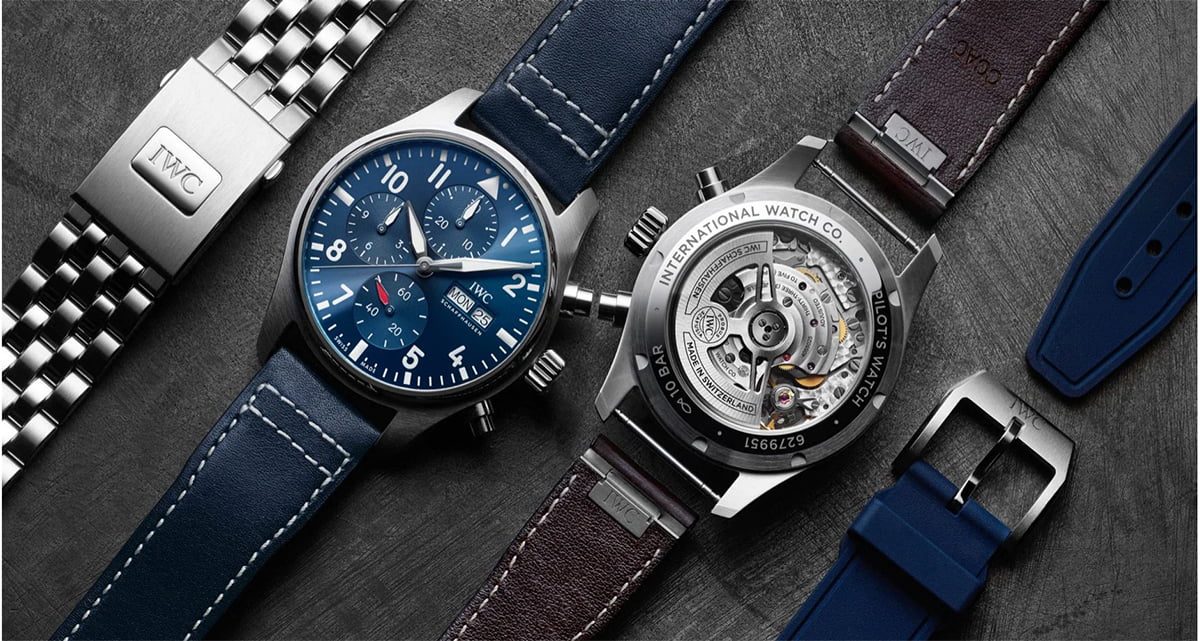 IWC is a German luxury watchmaker that was founded in 1868. One of the most distinctive features of IWC watches is their design and sophisticated look to their customers. They create stunning timepieces for those who want something different from others on the market. Their watches also come with high-quality materials such as stainless steel, gold, and precious stones. They also have an in-house movement that has been perfected over decades, which means their watches are highly accurate and reliable. IWC is best for expensive yet classic-looking watches that are very intricate and have fantastic attention to detail. Some of their most popular watch brands are the Portugieser, Pilot's Watch, and the Aquatimer.
See more: iwc.com
10. Vacheron Constantin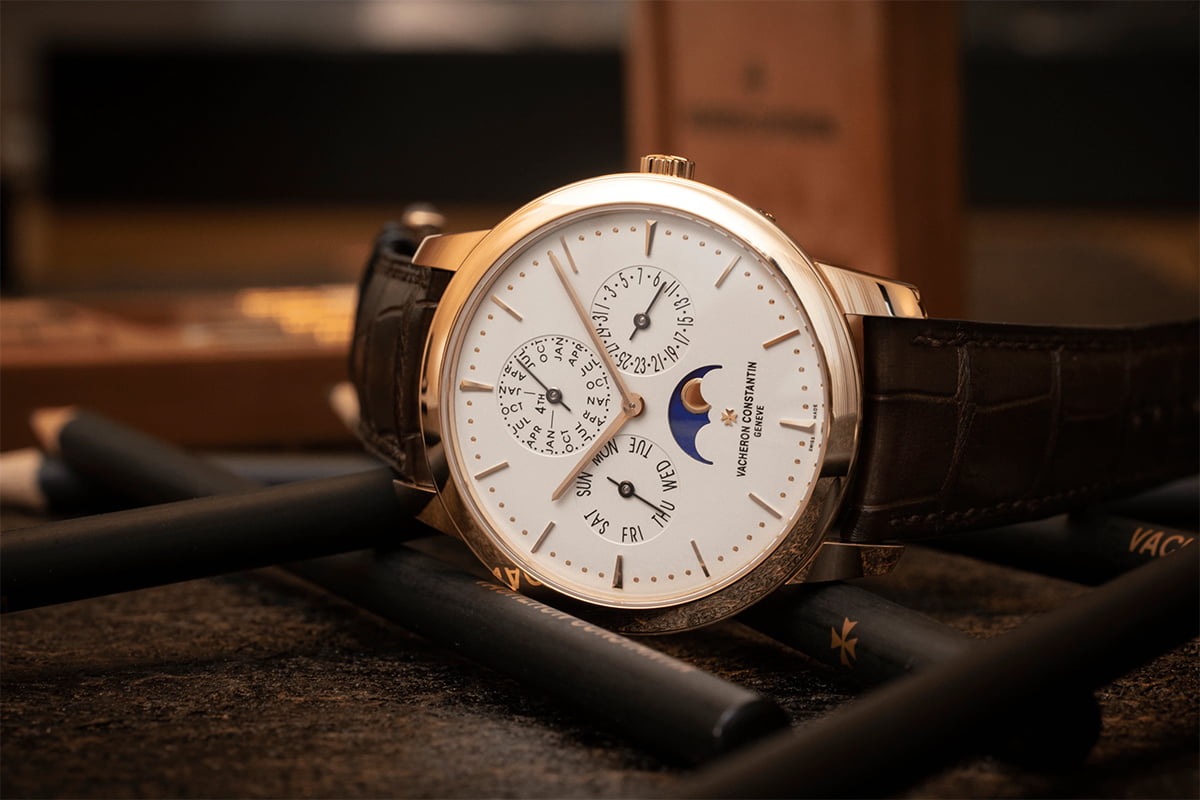 A Swiss luxury watch, Vacheron Constantin was founded in 1755, and ever since, the brand has been one of the most prominent members producing the best watch brands in the world. Its watches have unique designs & offer more excellent value for your money. They perform exceptionally well, and they last a lifetime. Vacheron Constantin follows an artisan approach, building their watches slowly and with great precision. You'll find that their movements are unpretentious and straightforward, yet reliable and accurate. One of the most iconic watches globally, the Vacheron Constantin Patrimony Traditionnelle takes your breath away with its classically inspired design. This timepiece will age gracefully and will always be a timeless classic and most popular watch brands.
See more: vacheron-constantin.com
11. Audemars Piguet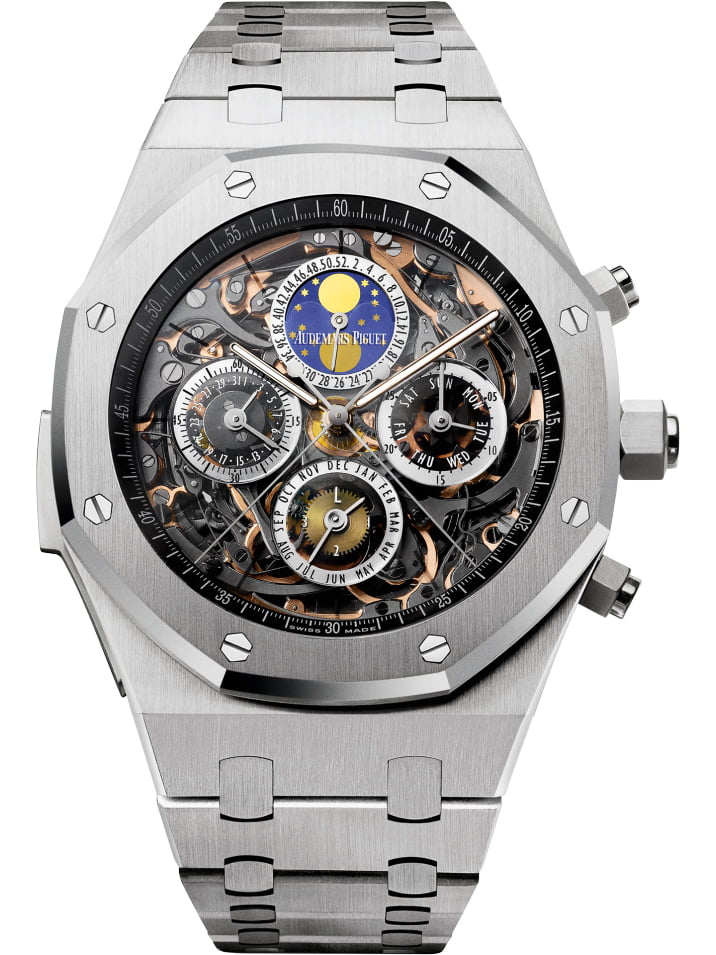 Audemars Piguet is a luxury Swiss watch brand founded in 1875 by two young friends Jules-Louis Audemars and Edward-Auguste Piguet. Since then, the company has continued to grow into one of the best watch brands in the world. They came together with the idea that extraordinary watches could be created using high-quality materials and unique designs. The company is one of the most respected luxury watch brands globally for its high standards, superior quality, and artistic craftsmanship. Audemars Piguet is best known for creating timepieces that combine a classic design with a sleek finish making each piece a timeless masterpiece perfect for giving as a gift.
See more: audemarspiguet.com
12. Alpina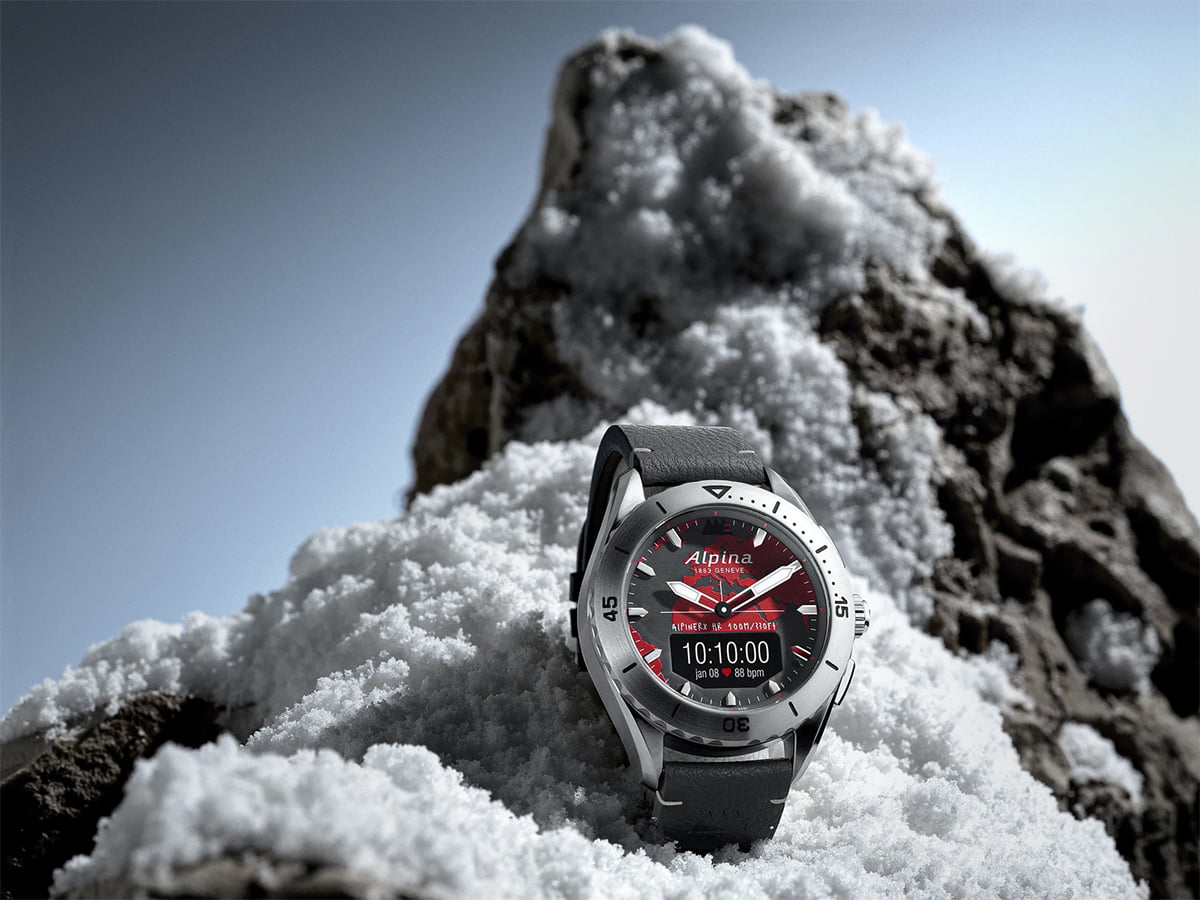 Alpina develops luxury watches that are designed with modern elegance and sophistication. Since 1883, the Alpina Watch Group has been producing timepieces at par excellence. It focuses on making the best watch in the world with designs that fit various occasions. Alpina's watches can keep the perfect time precisely due to their automatic or self-winding movements. They are equipped with scratch-resistant sapphire glasses and feature elegant leather straps. Alpina produces an exclusive range of luxury watches with excellent artistry, accuracy, sophisticated movements, and exceptional designs. You can choose from Alpina's diverse collections of watches, including AlpinerX, HydroConquest, Men's Sport Chrono Diver.
See more: alpinawatches.com
13. Jaeger-LeCoultre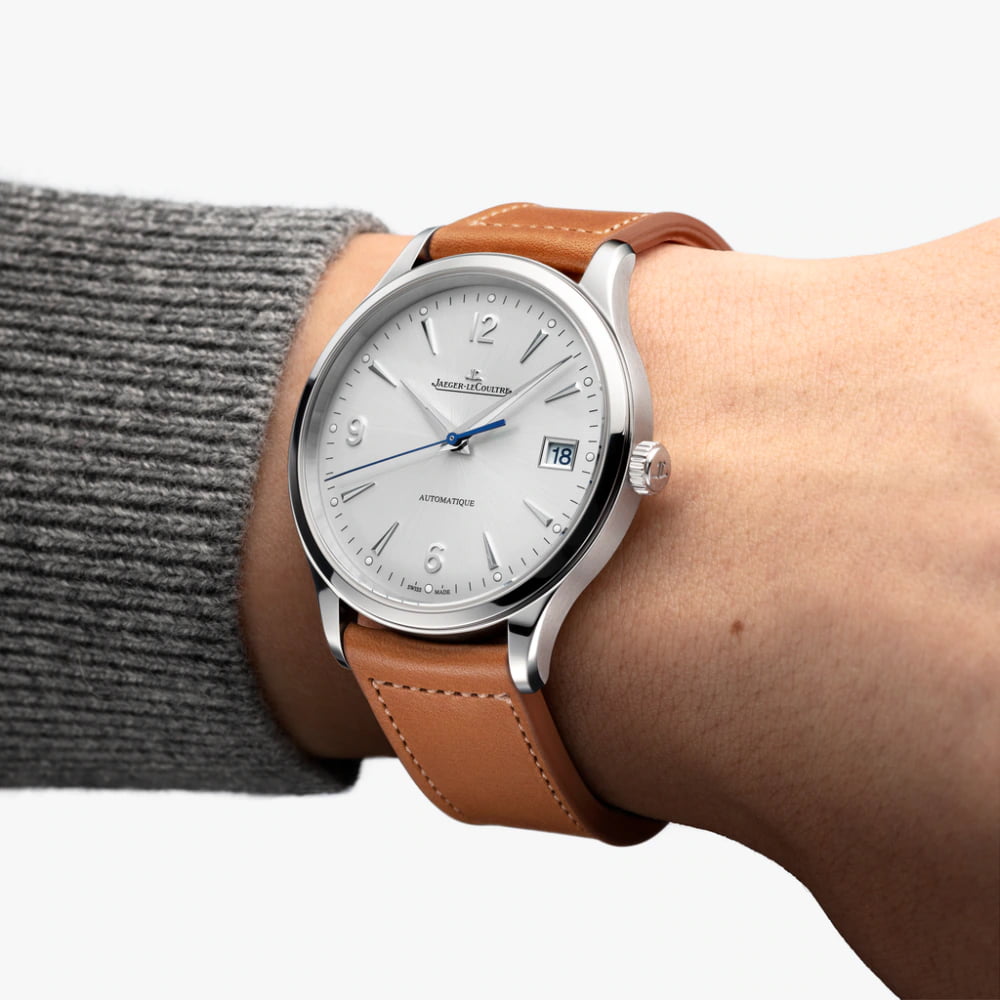 Jaeger-LeCoultre was founded in 1833 by Antoine LeCoultre when he invented the
slightest mechanical movement in the world. Today, Jaeger-LeCoultre has become one of the most iconic luxury timepieces in the industry, with a legacy that is recognized worldwide. The watches created by Jaeger-LeCoultre are stunning in both their function and beauty. If you have anything from luxury watches to the best pocket watch, Jaeger-LeCoultre has been a leader in design, innovation, and attention to detail for over two centuries. The company has a long and distinguished history of creating incredible and innovative timepieces that can be seen in both private collections and museums alike for their craftsmanship.
See more: jaeger-lecoultre.com
14. Blancpain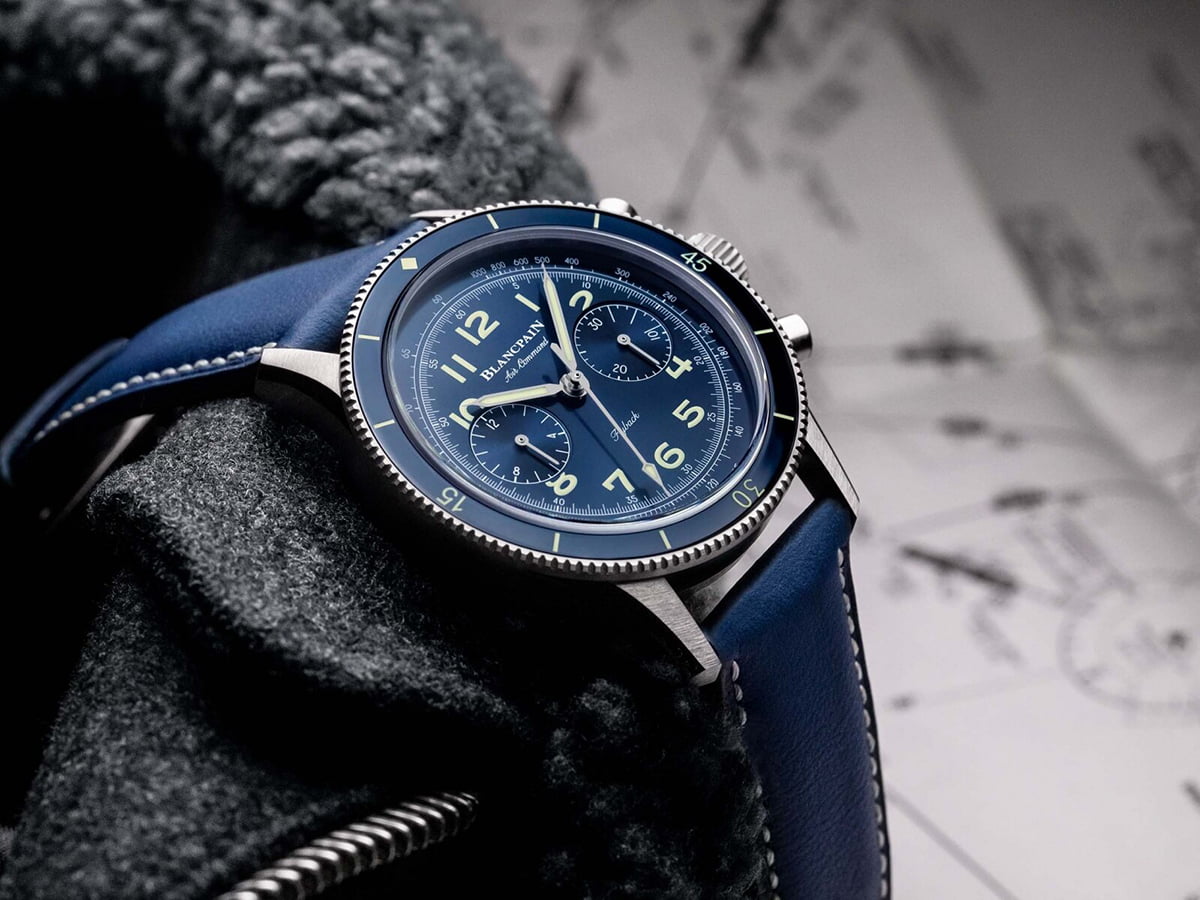 Blancpain is a prestigious Swiss watchmaker founded in 1735 by Jehan-Jacques Blancpain. Blancpain's masterpieces have many assorted styles, such as the Bathyscaphe, the Fifty Fathoms, and others. It is known for creating some of the best luxury watches with distinctive styles, including sport watches and clocks. Blancpain specializes in ultra-thin movements. These are mechanical movements that require special knowledge and precision to make. Known for their high-class style and unparalleled level of quality, Blancpain focuses on creating the best watch in the world. With unique designs, beautiful aesthetics, and an exclusive following, Blancpain is undoubtedly one of the best watch brands in the world.
See more: blancpain.com
15. Tudor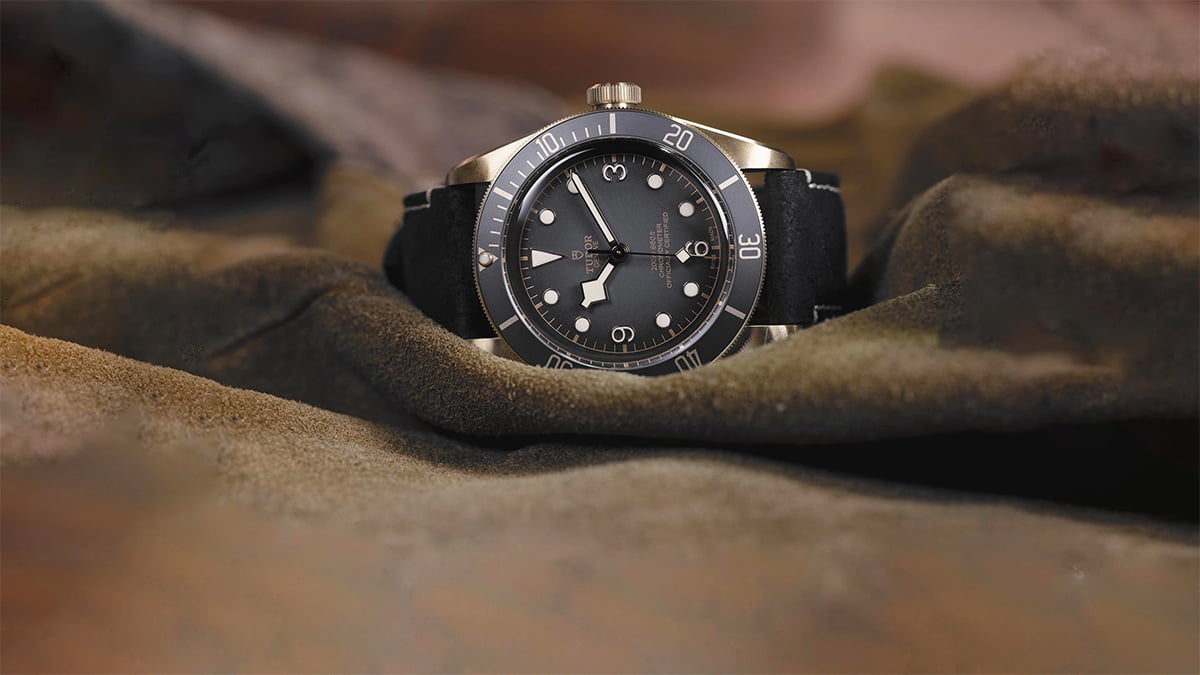 In 1926, Hans Wilsdorf founded Tudor as a brand that offered watches of excellent reliability and at an affordable price. Since then, the company has grown and is considered one of the best watch brands in the world. Their watches are characterized by clean lines, a traditional design, and robust mechanics. Its models range from simple steel with leather straps to more luxury gold pieces with precious stones inlays on them. Regardless of their styles, you will always find a watch of exceptional quality, elegance, and performance with Tudor.
See more: tudorwatch.com
FAQ About the Best Watch Brands for Men
What is a luxury watch?
A luxury watch possesses an upper echelons brand with an unmatched level of craftsmanship and impeccable quality in its mechanism than a regular timepiece. It often gives you the feeling of wearing a piece of art on one's wrist. It is a hub of mechanical movements, sophisticated designs, and impeccable quality. A person's horological wishes come true with a luxurious timepiece of a prestigious make. With a world of brands out there, it is not easy to pick the best one without running into several debates on all sides involved. Everyone has their personal preference when it comes to luxury watches.
Which is the No 1 watch brand in the world?
Rolex is the one watch brand worldwide and has been the world's leading watch brand for more than half a century. It was founded in 1905 and had its headquarters in Geneva. It is known for durability, precision, and reliability due to its modern technology, design, and artistry. It is an icon of style and class that is spotted easily on the wrists of millions of people worldwide. Rolex also has non-watch products considered luxury items, including diamond jewelry, timepieces, and gem-setting tools. The most popular brands are the Submariner series, Ladies Datejust series, Daytona series, and the Oyster Perpetual Chronograph series, which are available in steel or gold.
What is the most expensive watch brand?
The most expensive watch brand is called "Patek Philippe." The watches are worth more than $1 million. They are costly because it takes over 800 processes to make the watch. They are made from a single metal, and they can be shaped into different forms. Patek Philippe has several watches: Grand Complications, Twenty-4, Golden Ellipse, Golden Rectangle, Golden Angular Momentum, and the Calatrava. Each of these watches has a unique design that sets them apart from others in its category. However, the most expensive watch is the Graff Diamonds' The Hallucination watch, worth around $55 million.
Which watch brand sells the most?
Rolex is the world's largest luxury watch brand that sells the most globally, generating approximately 4.7 billion U.S. dollars in 2020. Its timepieces have the reputation of being the most popular and desirable watches in the world. Rolex has been associated with sporting events, especially those featuring water as an element, such as sailing and diving, since its very first Oyster Perpetual Sea-Dweller watch debuted at the Paris Nautical Show in 1953. The brand has an extensive line of products, ranging from quartz to mechanical watches. The most popular Rolex watch is the Submariner. Other good selling models include Datejust and Daytona.
What is the most popular watch?
Rolex is the world's most famous watch brand, accounting for nearly 50 percent of all luxury watches sold worldwide. Considering they are present globally at every major sporting event, it is no surprise, sponsor athletes and teams even before they become household names. Further adding to its appeal are the timeless designs, which remain unchanged for decades. Even vintage Rolex watches are being sold at high prices in auctions. The company's flashy advertisements and involvement in sports events have made it the most talked-about watch brand. Rolex is regarded as the best luxury watch brand; however, it's a category all by itself for the best watch brand.
15 Watch Brands that are Top of the Line
Do you want to maintain an enduring symbol of class and taste? A lavish timepiece completes your appearance and enhances your fashion, whether you are wearing a long-sleeved shirt, button-up, or even a t-shirt. The best watch brands in the world combine exceptional quality with progressive and innovative engineering to make outstanding timepieces with distinctive designs. They possess unparalleled craftsmanship, elegant aesthetics, and a ground-breaking piece of mechanical mastery. With their precise manufacturing and sophisticated designs, these watch brands ooze unbeatable magnificence and prestige. Whether you're looking for something extravagant or restrained, these brands will deliver on an exceptional level that is unmatched by any other brand.